If your sales reps had an expertly crafted, clear-cut sales process, how much would their sales performance improve?
Using a company-wide sales process flowchart gets your whole sales team on the same page. Maintaining consistent sales processes across your team enables you to seamlessly manage sales company-wide and easily refine processes. If your sales reps are clear on the language and steps they need to follow to successfully sell more, your company sales will skyrocket.
I've witnessed this transformation firsthand. The sales force lacked both a process and a flowchart, so they struggled to engage effectively with their prospective clients and often resorted to transactional behaviors. But once they recognized the outcomes their prospective clients needed and how to advance those goals through the sales conversation, they gained greater confidence and started providing a better prospective client experience. Instead of trying to rush to a signed contract, they stopped skipping necessary conversations and increased their sales.
Now let's get practical! In this article, we'll discuss the essential elements to include in your sales process flowchart to optimize your team's efforts.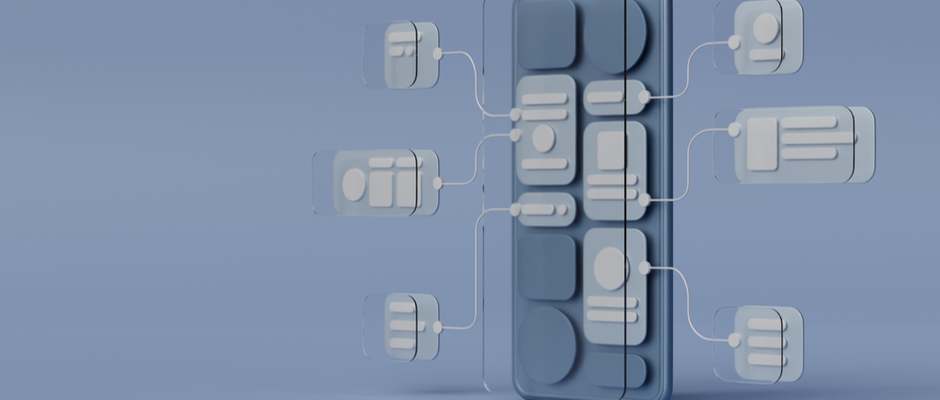 The 6 Elements to Include in Your Sales Process Flowchart
Before we dive in, let's look at a few ideas and resources:
It's time to build the best flowchart for your sales processes. Let's explore the essential 6 elements you need to get started.

1. Lead Sources
One common mistake is telling salespeople to prospect without giving them strong direction on how best to schedule meetings that allow them to create new opportunities. A sales process flowchart can provide better direction on what actions to take based on the type of lead or target they are pursuing.
For example, a lead that qualifies as an MQL, having come in through a web form, requires a different approach than an inbound phone call. The MQL may require the salesperson to search for the contact's LinkedIn profile and take a quick look at their company's website before reaching out. The flowchart may also provide insights here about what problem the contact might have based on what form they completed and their likely intentions.
At this stage, your flowchart is almost certain to include a prospecting sequence that provides several contacts using multiple mediums over time. The best sequences are not automated, giving the salesperson the ability to adjust their approach based on feedback from their prospective clients. This is the key to a patient, professional pursuit, especially when you provide your leads with real and valuable insights.

2. Qualification
We must thread the needle here, as qualification is complicated by the fact that most people don't find it valuable to answer questions that suggest that the salesperson may not be willing to help them. For instance, the old school BANT approach had salespeople ask clients if they had a budget, the authority to buy, a need, and a timeline for making the decision.
In the modern sales approach, one in which marketing creates leads on your website, it's important that your flowchart delineates the different approaches one might take with an MQL (Marketing Qualified Lead) and an SQL (Sales Qualified Lead). Your flowchart might provide a method or approach to nurturing an MQL that hasn't acted beyond completing a form. Most SQLs are more mature, with the contact taking some action to engage with the company, suggesting a different approach that provides a faster response.
Your sales process flowchart can provide guidance on how to engage with leads and targeted clients based on their priority. Our advice here is not to spend a lot of time eliminating potential clients only because they are in the early stages of their buyer's journey, as it's the best time to create value for them and a preference to buy from you.

3. Preparation and Research
As more information is freely available on the internet and social media, the quality of preparation and research has declined. Because a lot of personal information is easy to acquire, many salespeople focus on the most accessible information, not what is most important to creating value for the decision-makers and stakeholders.
One of the primary differences between a legacy approach to sales and a modern approach involves the need to provide your prospective client with insights. These insights should help them understand why they are struggling to produce the results they need and the forces that are preventing those results. Generating insights can be as easy as searching Google for "Top Ten Trends in Retail in 2022," to identify challenges and opportunities that would allow for a better conversation, as well as a theory about what results your clients need and how you can help them.
You should treat every meeting with a prospect as a gift of their time. Not preparing for that meeting squanders that gift by not creating enough value for your client. Don't be like the salesperson who called me and asked "what does your business do," info he could have found on Google or by visiting LinkedIn.

4. Sales Conversations
Sales organizations don't spend nearly enough time outlining the sales conversation, breaking it into discrete parts with the desired outcomes for the client and the salesperson. It's also true that most sales organizations, even those with an enablement function or a revenue team, don't provide enough direction about how to have the right conversations in a way that moves the sales conversation forward and helps facilitate each buyer's journey based on their needs.
Salespeople often used to complain about using scripts, or more precisely about "sounding scripted." Our experience suggests that this attitude is changing, as one of the most popular programs in the Sales Accelerator, COACH, provides 100 talk tracks for common conversations, commitments, objections, concerns, and challenges. Knowing how to have the conversations and the exact language to use provides both confidence and competence. The Objections program specifically has many talk tracks designed to allow the salesperson to move past an objection, recognizing and resolving the client's real concerns, the ones they don't want to say out loud.

5. Closing Process
If you have done the work to help your contacts make the best decision as to how best to improve their results, closing is the most natural and easiest thing to do. But it's incredibly difficult if you haven't. Mostly, you win a deal very early by facilitating your client's buyer's journey, not by presenting your proposal and pricing.
While "the ask" is easy, the next steps may not be. You may need to provide your client with a contract, you may need to acquire their contact, and your legal team may have to redline their contract or negotiate their redlines on your contract. You may also have to negotiate pricing or terms. Your company may require you to acquire banking information, credit references, and schedule a kickoff meeting to get them started. One way to think about this as part of your flowchart is the Acquisitions stage.

6. Maximizing Revenue Opportunities
We sometimes pay too much attention to creating and winning new opportunities at the expense of growing existing clients. The best retention strategy available to a sales organization is to continue to create new value. Whether you call this upselling, cross-selling, or creating new opportunities, revenue growth means acquiring new clients as well as increasing sales to your existing clients.
Armed with a process flowchart and the talk tracks that provide confidence and competence, a sales force is better prepared to sell effectively. Sales Accelerator has hundreds of courses and talk tracks to speed development of a modern sales approach, one that clients find valuable.
The Most Important Part of Your Sales Process Flowchart
In the course on commitment gaining alone, you'll find talk tracks that provide language choices for each of the ten commitments that show up in a large percentage of deals. When you recognize that the only vehicle you have to create value for your clients is the sales conversation, you'll understand why effectiveness is the critical difference between struggling and succeeding in sales.

Good language choices will ensure that you book meetings, create value in the discovery process, and negotiate effectively, in addition to the confidence it creates.
RESOURCE: HubSpot's Ultimate Guide to Creating a Sales Process