Many people believe that and behave as if another person should imbue their work with meaning and purpose. You might be lucky enough to work for a genuinely inspirational leader on occasion, but even that inspiration tends to fade over time.
Fortunately, finding meaning and purpose in your work is something you can and must do for yourself: the root cause is both internal and within your control.
Creating Value for Others
At one point in my life, I found the idea of selling revolting. The only real interaction I'd had with a salesperson was when I bought a car, and that experience convinced me that salespeople were manipulative, self-oriented bullies who made people buy things they didn't want or need. Even worse, I assumed that these attributes were what made one a salesperson.
Even though I was working in an operational role at the time, I was still calling prospective clients, asking them for meetings, visiting with them to understand their problems, and sharing ways to improve their results. At the end of those meetings, I asked the people I met with if I could have an opportunity to help them, and a good many of them said yes.
After a few months, a new manager recognized that I had sold more than his three field salespeople and asked me to take a role in outside sales. I refused his offer, insisting that I had none of the required skills or attributes— I never wanted to make people buy something they didn't need, and I didn't want to pressure people like the car salesperson had done to me.Learn Anthony's core strategies & tactics for sales success at any level with The Only Sales Guide You'll Ever Need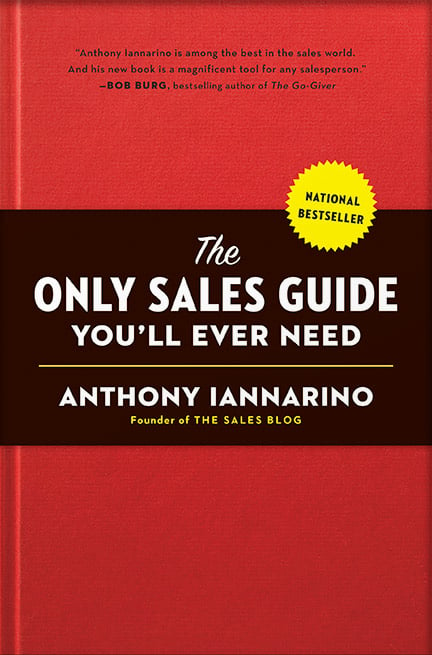 Fortunately, my manager knew better. He explained that pressure and manipulation were not necessary or useful in sales. Instead, he asked me to try to help more people improve their results, something I was already doing successfully, even though it wasn't my primary responsibility. Once I associated sales with helping other people achieve some result they couldn't reach before, I suddenly realized that a sales job could still give me a sense of meaning and purpose in my work.
What Salespeople Do
In our CRMs, when we engage with a prospective client and they agree to explore some change, we document it as an "opportunity." But it's not just our chance to win the client's business: the real opportunity belongs to the prospective client, who will benefit from the change we help them make.
When you help a prospective client better understand the nature of their challenge, the potential solutions, and how to weigh certain approaches, you are serving them. When you execute your solution, eliminating their current challenges, and helping them to produce better results, you are not just making revenue: you are making a difference for potentially thousands of people.
We rarely look at sales through this lens, but caring actually improves sales results. The reason is simple: it increases your focus on helping your client, through all of the conversations and discussions, so they can make a decision that leads to improvement.
The soft stuff, the human stuff, is what's hard. The hard stuff is what's really soft.
How Can You Make It Better?
One of the most reliable ways to provide meaning and purpose is to challenge yourself to improve your work. Often, we have to engage the difficult and challenging parts of our work to make our jobs fulfilling. So ask yourself one question: "How can I make this work exceptional?" You may realize that, much of the time, you are simply phoning it in, doing the bare minimum expected of you. Raising your standards will force you out of complacency.
Every part of your work can be improved with intention and imagination. You will need to exercise your resourcefulness, your determination, and your initiative—especially when it comes to improving the person doing the work! If you want to make your work life better, start trying to improve everything you do, from the smallest details to the largest outcomes you create.
This single shift in your beliefs and your behaviors will make your work infinitely more interesting, while also providing you a stronger sense of meaning and purpose.
Make a Difference
At the end of the day, evaluate yourself by answering two questions: "Did the work I do make a difference?" and "Did I improve the work in some significant way, making it more valuable to someone else?"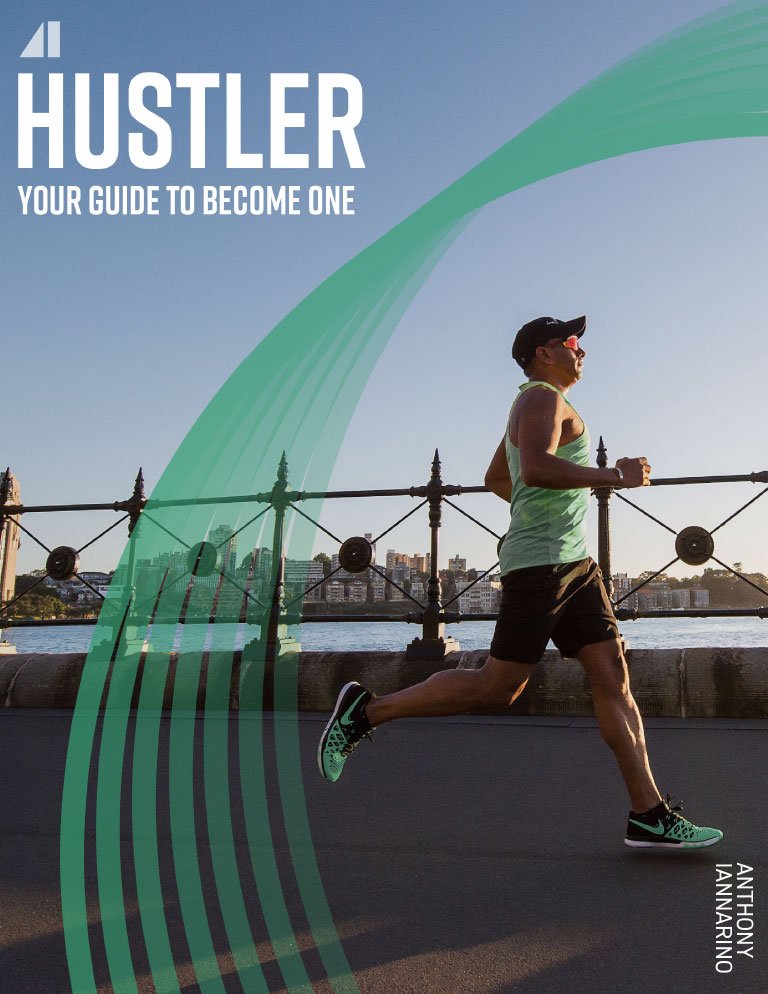 Get the Free eBook!
Your guide to become a sales hustler
Hustlers pursue opportunities. They give themselves lots of chances to be successful. Discover what it takes to become the best hustler around.
Download Now