Video is King! with Jeffrey Gitomer, Ep #2
Video is King! with Jeffrey Gitomer, Ep #2
Jeffrey Gitomer describes himself as a salesman, a dad, and a college dropout. But he is so much more — the author of 15 books, which have all reached #1 on Amazon, a successful speaker, and a talented coach and leader in teaching sales and marketing strategies. Jeffrey said his objective in life is to help others, establish long-term relationships, and to have fun every day. He is with me on this episode to talk about his latest book, Go Live! Turn Virtual Connections into Paying Customers.
You will want to hear this episode if you are interested in…
Jeffrey's definition of value attraction and why you need it.
Jeffrey's main takeaways from doing FB Live for over 250 days in a row.
What it takes to create a bond with your audience.
Tips for getting comfortable with using video.
The wonders of Zoom.
The value of consistency in sales.
Video is no longer an option — it's a necessity
With events as they are today, it's no longer IF you are going to use video in your business, nor is it even a question of when — it's actually become a question of HOW OFTEN you will use it. Most people are uncomfortable using video at first but it's not going to go away, it's become too convenient — you can now have a meeting in your home office without having to travel — the pandemic has really driven home the point of what a timesaver video can be. Jeffrey mentioned that if ten people submit a proposal and one of them uses video, that one person who sent a video wins almost every time. They are conveying something that the written word by itself just can't.
Jeffrey's advice for getting over your discomfort? Practice! You are your own best coach. You won't like what you see at first, but keep going. Take note of what you DO like and do more of that. And one thing that will feel unnatural but is a must? Bump up the energy level and make sure you are smiling! Listen to this episode to hear this and more of Jeffrey's excellent advice!
Attract people by helping them
Jeffrey has spent 250+ days over this pandemic doing daily Facebook Live videos for his followers. I asked him what he had learned from this near-daily practice. He said that above all, people need support — they feel alone. He has been giving his audience a small lesson each day — giving them help on what to do RIGHT NOW. From these lessons, he has developed affordable virtual coursework. He said he has adopted the philosophy that today is not a day to sell, today is a day to offer help. When they want to buy, they will let you know. The connection and the relationships are most important.
Be consistent
There is no substitute for consistency because it leads to continuous learning and improvement. If you take daily action for your own growth, you cannot help but win into the future. Jeffrey believes that consistency breeds competency and competency breeds confidence. This advice can be taken into all areas of your growth and applied to those videos that you have been too uncomfortable to make. Or it can be utilized in the value-based content you provide daily or weekly. Being consistent is one of the most valuable components of your success — in sales and in your life. Be sure to listen to hear all of Jeffrey's amazing wisdom as he shares it in this episode of The Anthony Iannarino Show!
Resources & People Mentioned
Connect with Jeffrey Gitomer
Connect With Anthony Iannarino
Subscribe to The Anthony Iannarino Show on
Apple Podcasts OR Spotify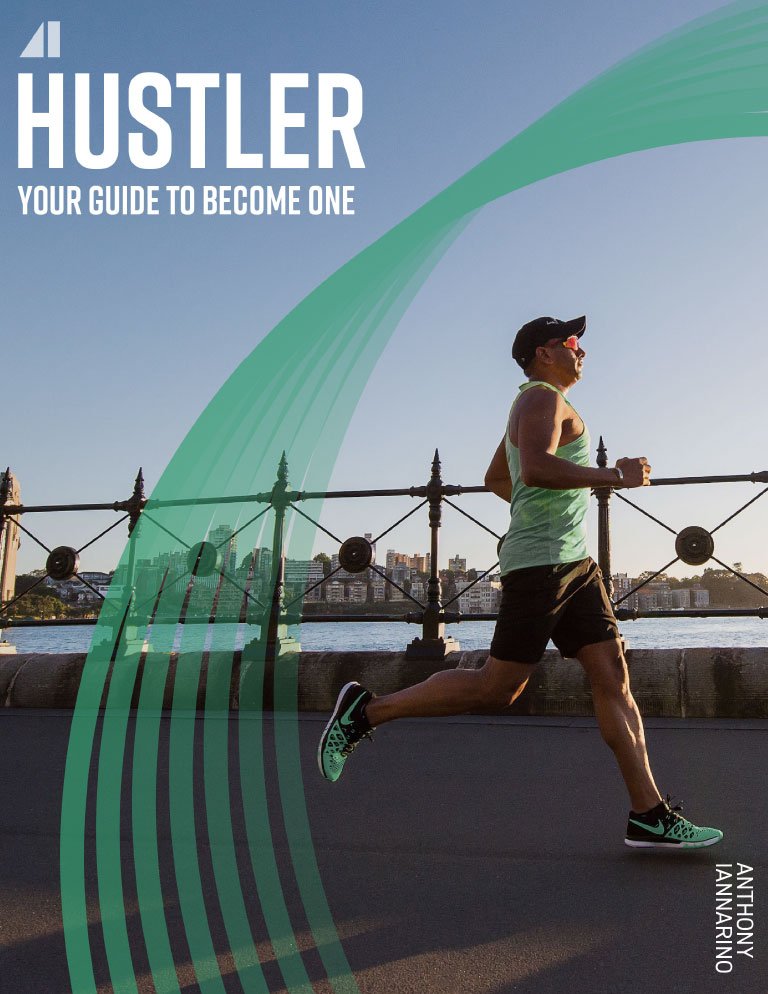 Get the Free eBook!
Your guide to become a sales hustler
Hustlers pursue opportunities. They give themselves lots of chances to be successful. Discover what it takes to become the best hustler around.
Download Now