The Gist:
Transactional leaders mistakenly believe that all people are motivated by money.
An overreliance on compensation leads to lazy leadership, which prevents sales leaders from producing the best results.
Salespeople who are truly money-motivated already make more money.
Transactional sales leaders suffer from a delusion: that all salespeople are inherently money-motivated. This delusion causes them to act as if the only necessary component of improving results is to offer their sales force an opportunity to make more money. When it comes to producing better results, such leaders look only to the compensation structure, treating their sales team like mercenaries. All of their attempts to grow sales are thwarted by the simple fact that very few people are actually motivated by money.
Money and Motivation
Close to eight billion human beings inhabit this planet. If you were walking through, say, South Boston, bumped into someone enjoying some mouthwatering cannoli, and asked them if they wanted more money, they'd certainly tell you yes. A similar scene would unfold in Brussels or Baghdad or Brisbane, as well as in Miami, Milwaukee, or Madrid: everyone wants a bigger bank balance. But despite these claims, the reason most people don't actually have more money is because they are not money-motivated. The desire to have more money is not strong enough in most people to motivate them to change their beliefs and their behaviors in ways that would fatten their wallet.

When Transactional Leadership Fails
A transactional leadership approach has its place, but it's a poor primary strategy. If you surveyed the compensation plans from a hundred different sales organizations, you'd find that the compensation has an unlimited upside, meaning there is no cap to what a salesperson can earn—something that causes CFOs to continually question their value (counting money is different than convincing a client to give it to you).
Given that structure, why doesn't every salesperson with the same unlimited upside max out their compensation every year? Some species—let's call them Homo sapiens b.consultato—believe that the only real motivation is the acquisition of greater income. And among the subspecies called Homo sapiens economicus remuneratio b.consultato, which is separated from the rest of their kind by the strong desire for money, most individuals spend most of their day seeking money. If more money by itself were enough to motivate a sales force to increase their effort and produce greater results, why haven't they already done so?
Occasionally, you might need to be a transactional leader, counting on money to help you achieve some worthwhile goal like launching a new product. To encourage more time and effort toward that goal, you might offer a SPIF (sales performance incentive fund), something civilians might better recognize as a "bonus." Even when those tactics work, you'll find that you end up paying most of the incentive to the money-motivated, with a few of the Homo sapiens b.consultato getting a bit of an upside.
The reason transactional leadership fails is because it treats all individuals as if they share a single motivation—a financial incentive.
The Compensation Plan Isn't Everything
The compensation plan isn't everything, but it isn't nothing either. It's part of the overall employee value proposition that allows effective leaders to attract and retain a sales force. No matter how much the transactional leader believes money is everything, most people are only motivated to acquire enough money to make themselves comfortable.
Outside of money, individuals often value things like belonging, being part of a winning team, having a work-life balance that allows their children to recognize them when they walk through the front door, doing meaningful work, or bringing some cool new product to life. People do things for their own reasons, not for yours.
A Short Note for Those Who Want More Money
If you don't already earn far more money than it takes to make you comfortable, then you aren't yet money-motivated. The only way to earn that kind of money is by creating greater value, by helping other people acquire what they want or need. The more people for whom you create value, the more money will find its way into your hands. Outside of stealing money, something we strongly discourage as you don't look good in an orange jumpsuit, this is the only path to increasing your earnings.
Do Good Work
As a leader, get to know what the individuals on your team value to better understand what motivates them.
Don't count on the compensation plan to be an effective substitute for leadership.
As an individual, if you desire more money, create greater value for a greater number of people.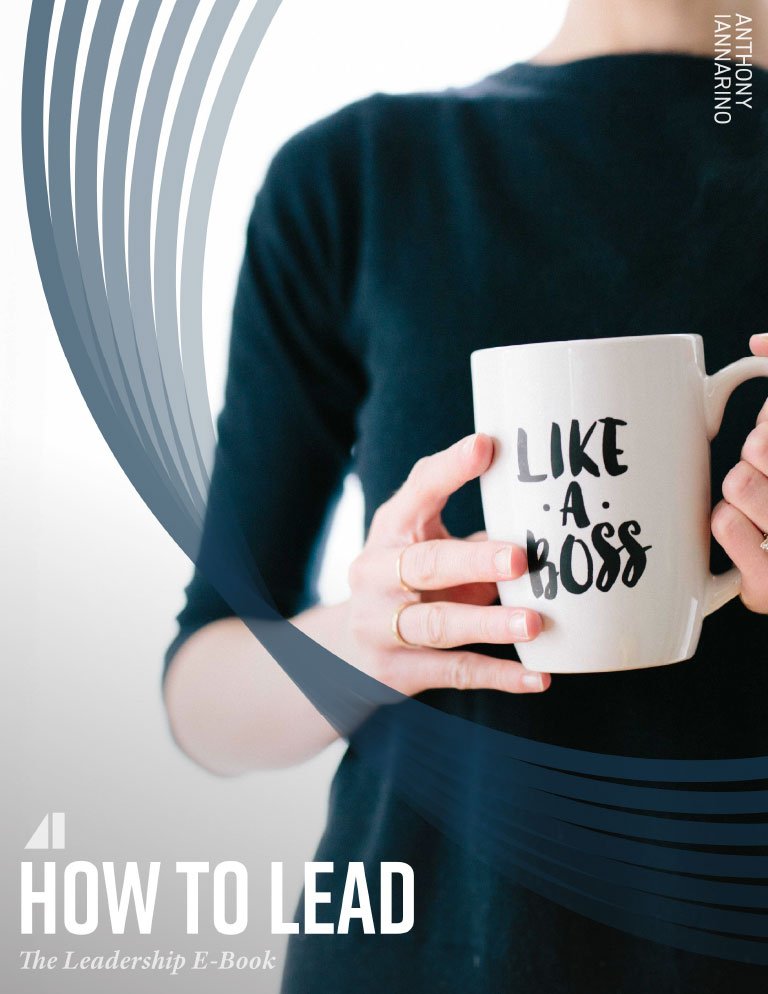 Get the Free eBook!
How to Lead: The Leadership eBook
As leaders, we're faced with decisions everyday—not all of which are easy to make. Learn how to make those tough decisions, hold yourself and your team accountable, and build a legacy with this free eBook.
Download Now