The Gist:
Salespeople are struggling to reach their goals, and sales cycles are getting longer.
More deals are ending in a "no decision."
These challenges continue unabated due to a lack of sales effectiveness.
One of the challenges of leadership (or personal leadership, if you are a strategic contributor) is that everything is important. That can make it difficult to know what you should prioritize and what should command less of your attention. While there are many things that might capture your attention, including new technologies and shiny objects, nothing will provide you with greater growth than increasing the effectiveness of your sales force. B2B sales is in the middle of an evolutionary change, so there is nothing more important than replacing approaches that are no longer useful with approaches that recognize and address the new competencies necessary to create and win new deals.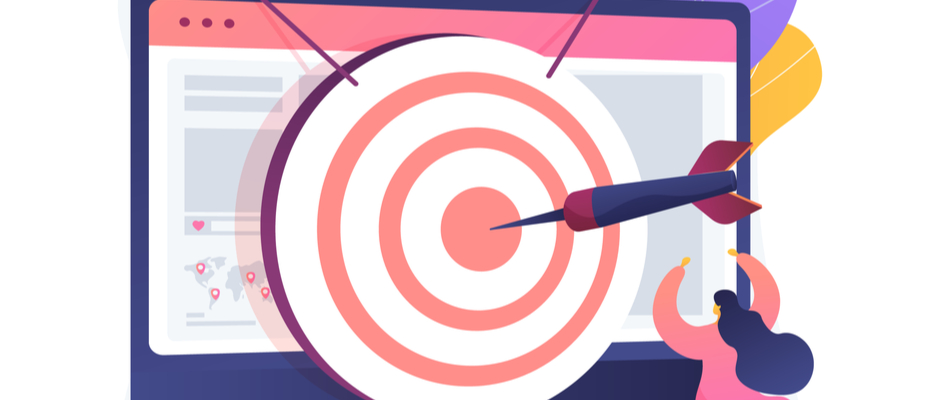 The Evidence Points to Effectiveness Problems
In a recent executive briefing, my team shared information from HubSpot that less than 30% of buyers want to learn about products by talking to salespeople. Forrester's research shows that 59% of buyers prefer to do their own research rather than interacting with a salesperson, since most salespeople push a sales agenda instead of helping the client solve a problem.
The only reason a prospective client refuses to meet with a salesperson is that they don't believe it is a good use of their time. A weak value proposition for a meeting, especially coupled with the client's experience with salespeople who are still being taught and trained in antiquated approaches, makes it easy to avoid agreeing to the commitment for time. Many of the approaches provided to sales forces are older than the salesperson and their buyer put together!
If you believe that buyers are generally 57% into their buyer's journey, then you recognize the need to develop relationships that allow you access to your prospective client. You also need to be in front of any change initiative, an outcome that runs headlong into the legacy sales approaches built on the idea that the client must already be dissatisfied to change. Any approach that starts with qualifying is one that desperately needs updating.
There is also evidence that sales cycles are growing longer and that more of them end in a "no decision," which provides the salesperson and their company with the same outcome as the decision to say no. While there are a lot of variables in play, if it's true that 75% of new client acquisitions take four months and 50% stretch to more than seven months, it's understandably difficult for clients to make significant changes, as no salesperson or sales organization would want to extend their sales cycle time.
The way we have sold in the past is inadequate when it comes to helping clients gain the certainty they need to be able to change. The research shows that the longer the sales cycle, the more apt clients are to change their minds or end the sales conversation. HBR researchers show that companies with an established sales cycle grow revenue 18% faster. They also attribute the long cycles to the increasingly large number of people involved in a decision, with the buying committee looking more and more like a United Nations conference.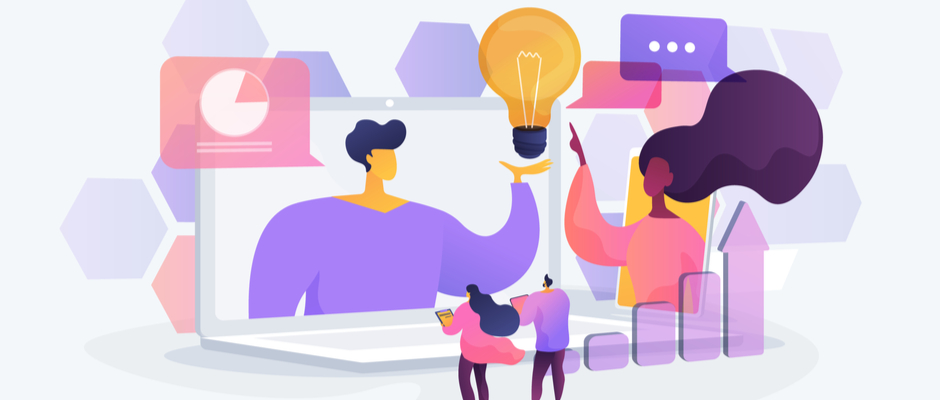 Learn Anthony's core strategies & tactics for sales success at any level with The Only Sales Guide You'll Ever Need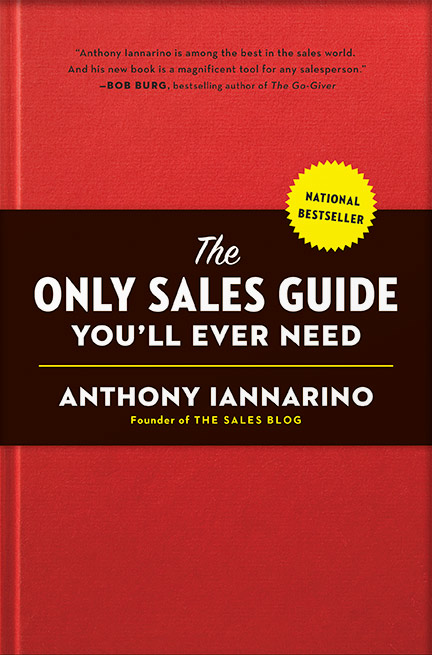 The Decline and Fall of the Legacy Approach
The B2B sales cycle is now complex enough that almost 60% of salespeople expect to miss their quota. In one study, ValueSelling and Selling Power asked three hundred salespeople about their quotas and 69% said they won't reach quota due to a lack of leads. When salespeople spend less than 35% of their time on sales-related work and rely (to their detriment) on leads, it's no great mystery why salespeople miss their targets and their goals.
Salespeople are struggling because the approaches we use in sales have not caught up to evolutionary changes in our economies and our businesses. Buyers haven't changed because they nefariously want to make both selling and buying more difficult. Instead, they are responding to changes their environment: the constant, accelerating, disruptive change we see and feel in our societies, our culture, our marketplaces, our politics, and our homes. When everything in the outside world has changed, how could the older approaches to sales retain their potency?
Rather than addressing the underlying challenges in the way we sell, however, we've too often looked to technology to provide better results. The new technologies are only valuable to a sales organization or individual if their power amplifies the effectiveness of the salesperson: the more effective the salesperson, the better use they can make of the tools. That's true whether you're working with a detailed prospecting sequence that is enabled and assisted by technology, or something as simple as the communication tools that are now part of our commercial communications. It is a mistake to believe that technology can replace the salesperson.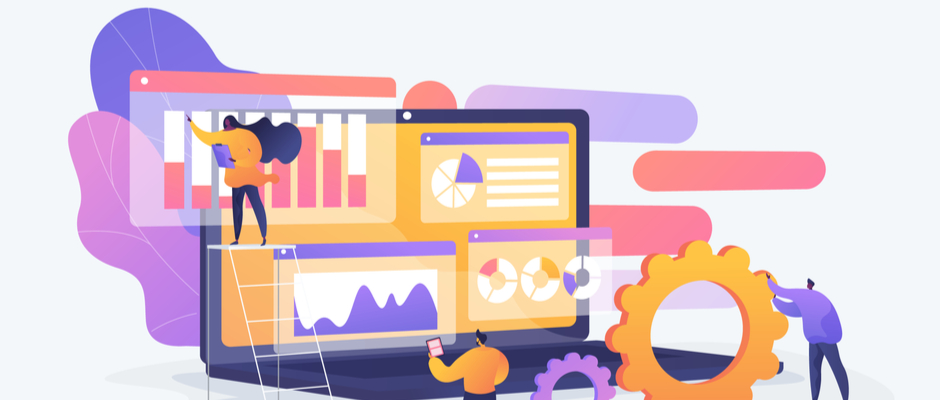 The success of the team depends on the coach's ability to bring the players together, teach, and lead. Invest time in improving with this Leadership eBook.

Effectiveness is Your Primary Concern
The decision to buy from you has little to do with your company or your solution, and even less to do with whatever shiny whiz-bangs make up your sales tech stack. It has everything to do with your ability to create value for your contacts in your conversations. This makes effectiveness your primary concern.
Reversing the trends that doom more and more quotas is only possible by increasing your personal effectiveness and the effectiveness of your sales force. Every time you walk into a client's office alone or with a small team, you either distinguish yourself as a value creator or you cause the contact to wish they hadn't agreed to the meeting, wistfully recognizing that their time would have been better spent elsewhere.
The more effective you are in the conversation, the better your ability to create and win big deals. The less effective, the greater you'll struggle to reverse the current trend lines, the ones that show that the legacy approach has outlived its effectiveness.
Do Good Work:
What challenges are causing you to struggle to win deals?
In what areas do you need to improve your effectiveness?
What are you doing to prioritize an improvement in your effectiveness?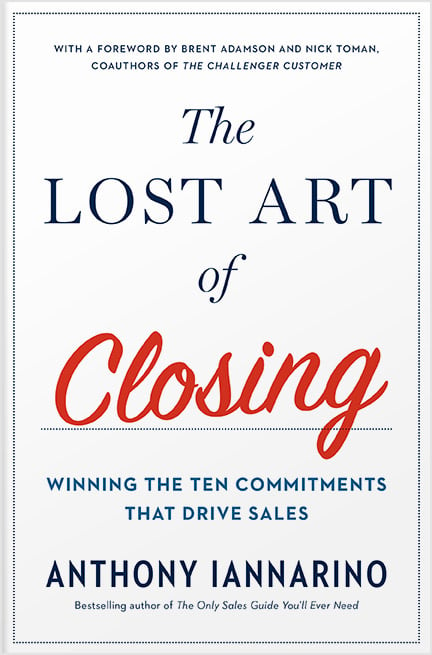 Essential Reading!
Get my 2nd book: The Lost Art of Closing
"In The Lost Art of Closing, Anthony proves that the final commitment can actually be one of the easiest parts of the sales process—if you've set it up properly with other commitments that have to happen long before the close. The key is to lead customers through a series of necessary steps designed to prevent a purchase stall."
Buy Now