Imagine you want to grow your sales significantly, something like thirty percent. You decide to raise the sales team's goals, even though more than half the sales force didn't achieve their last year's targets. You are going to expect more from your team in every way, from activity, opportunities, and won deals, suffering under the belief that you can improve their productivity by raising their goals.
Not that I would argue that many of the people on your team could benefit from working harder or consistently working on the right outcomes. There is no doubt that activity always solves activity problems. But it doesn't solve the more difficult question of a lack of effectiveness, a place where the gains are more significant, and something that can also improve activity.
What follows here makes complete sense and is completely obvious (or should be, anyway). It doesn't make sense to have people do more poor and ineffective work and expect better results. What makes more sense is improving effectiveness so that the sales force is competent, confident, and better prepared to do the work of a professional B2B salesperson, something most have never been trained or developed to do effectively.
The Case for Effectiveness
A lot has changed in the world of sales, much of which has made selling more difficult for salespeople and their companies. Many of us in sales have long ago recognized that the glut of suppliers shifted some power to buyers due to so many companies competing for their business and market share.
Salespeople feel that they are being treated as a commodity. When they lack a practical approach for differentiating themselves and their solutions, it's not only challenging to compel change; it's challenging to create a preference to buy from them.
If you don't want your sales force to be treated like a commodity, you have to give them the methodologies and frameworks that prevent them from presenting themselves to ensure they are treated as such.
Prospecting Approach and Value Creation
The sales force's effectiveness is visible in how they ask for the first meeting with a prospective client. There is only one reason a prospect refuses a meeting, something that will never change, in good and bad times, now and forever. The reason a client says "no" to a request for a meeting is that they didn't hear a value proposition that would cause them to take a meeting, something called trading value.
The effectiveness in acquiring meetings is critical, as "opening" is now a more difficult challenge than "closing." Growth comes from new revenue, which requires net new opportunities, opportunities you will never have without acquiring meetings with people who need the help you can provide them. Decision-makers are necessarily stingy with their time and are likely doing more with less. Improving your effectiveness in creating opportunities is critical.No more pushy sales tactics. The Lost Art of Closing shows you how to proactively lead your customer and close your sales.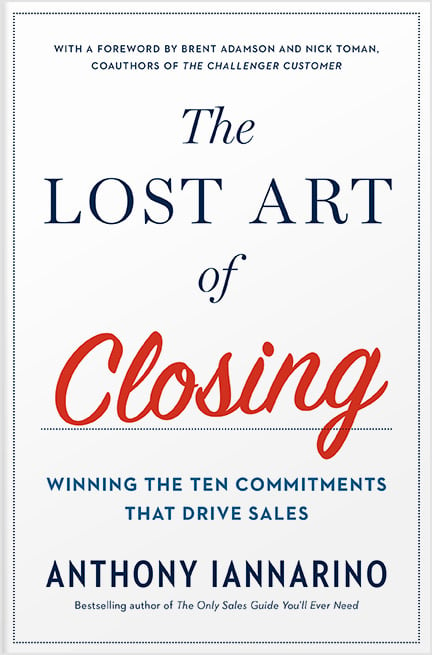 Modern Discovery and Exploration of Change
We know that most salespeople win and lose deals in discovery, even if the prospective client doesn't inform them of how they fared until sometime later in the sales conversation. Some approaches to discover are not as practical as they once were. You can think of this as the difference between "finding opportunities" and "creating opportunities," the first starting with the belief that the client is already compelled to change, and the second assuming they aren't entirely compelled, even if they are experiencing something like "dissonance."
Effectiveness is found in helping your contacts make sense of their world, opening the aperture on the lens through which they see their business and the decisions they need to make to improve their results. As much as this might sound like a giant leap forward in effectiveness, sales forces that don't already have the capabilities and competencies to help shape their client's decisions with insights, business acumen, and experience aren't going to produce results that would lead to high growth.
How Many Stakeholders Fit on a Zoom Meeting?
If it seems that every deal has more people from the client's company as part of the process, you are not hallucinating. Suppose you don't recognize that there are more stakeholders involved. In that case, you likely have an as-yet unrecognized effectiveness problem, one that ends with a call to inform a salesperson, "We decided to go another direction," thanking them for their time and effort.
Most salespeople have a tough time identifying the stakeholders they need, and their contacts don't know much more. Even though there is rarely a single decision-maker, someone will sign a contract, and that person is likely someone from leadership. It's difficult to build consensus as it is, but it's more difficult not to have some framework from which to operate.
Effectiveness First
Were one to look at all of the competencies, skills, methodologies, and frameworks necessary to sell effectively, they would be right to feel overwhelmed. But breaking down the conversations and focusing on improving each conversation's effectiveness can make it easier to improve the efficacy, starting with the first call all the way through to the final ask.
I am sure your team can generate better results. Still, it's a flawed idea to focus on activity alone without compelling data that proves that effectiveness is not the more significant problem. Improving how you sell makes it easier to scale up results, and leaving salespeople without the tools they need ensures you struggle and prevent better results.
Sales effectiveness should dominate your agenda.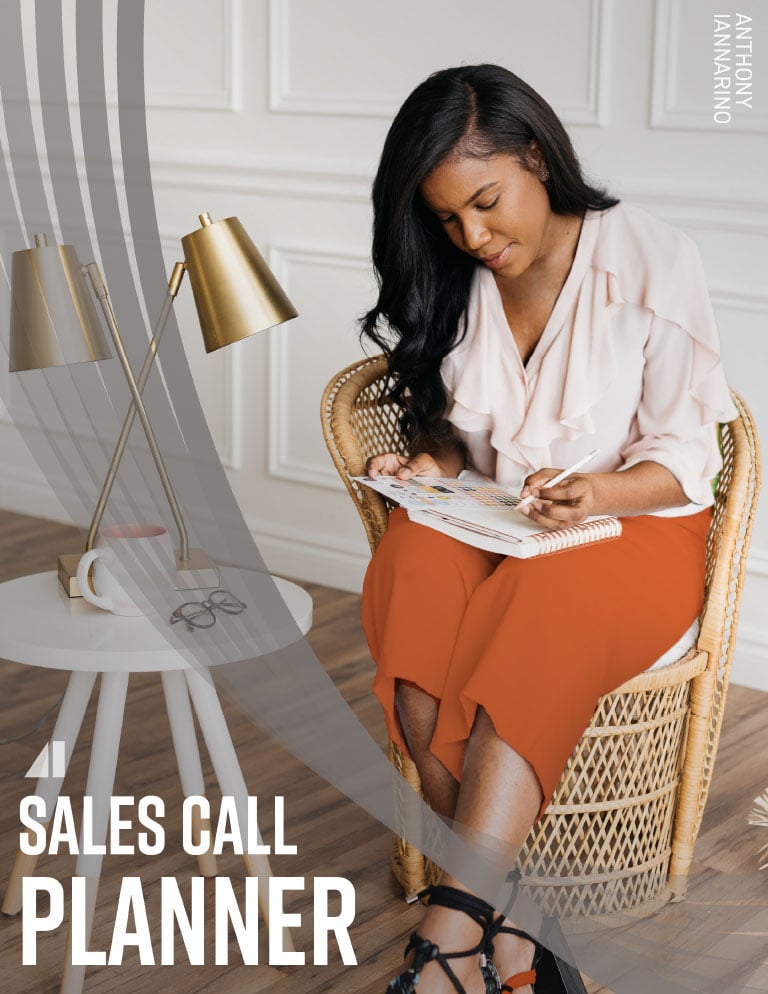 Get the Free eBook!
Sales Call Planner Guide
Your dream client expects you to know how to help them and what that process should look like. Execute your best sales calls with this free sales call planner!
Download Now