The Gist:
Several principles can help you align your sales approach with your client's needs.
Your charge largely revolves around helping your contacts make good decisions and improve their results.
You create value for your prospective clients by providing them with the insights they need to accomplish their goals.
Even though both the sales process and the buyer's journey are fictional models, they provide tremendous value in helping you locate both yourself and your client in the sales conversation. By recognizing where your client is—or isn't—you can provide the right conversation to help them move forward towards their goals. These six principles can help guide your decisions as you help your clients produce the better results they are seeking.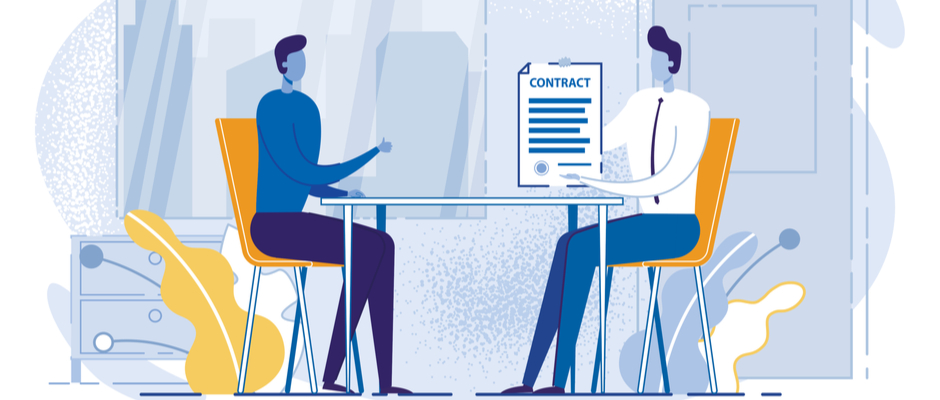 No more pushy sales tactics. The Lost Art of Closing shows you how to proactively lead your customer and close your sales.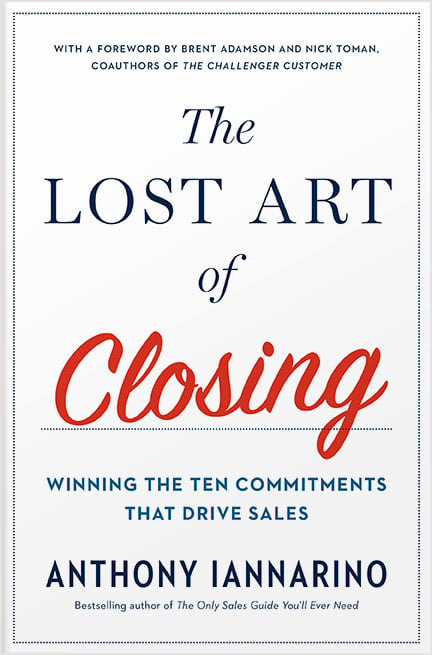 You Must Help Your Client Make a Good Decision
No matter what your theory of the buyer's journey looks like, the first principle is that you must help your client make a good decision. There is a lot of research that says buyers spend a good amount of time researching and less time with salespeople, but you would be hard-pressed to find a decision-maker or decision-shaper who spends hours researching a potential purchase. It's more likely that a professional buyer or purchasing agent would do that work, especially in big companies with category experts.
You can align your sales process with the stages of the buyer's journey, but it's far more important to align your intentions with your client's. Your contact is trying to make the very best decision for their company, a goal you must support regardless of what your buyer's journey looks like.
You Must Help Your Client Improve Their Results
It bears repeating that your client is not trying to buy a product, a service, or a solution. They are trying to improve their results, so your goal is to sell that outcome (see the material on accountability in The Only Sales Guide You'll Ever Need). The reason you must help your clients make a good decision is that it is necessary to improving their results.
Learn Anthony's core strategies & tactics for sales success at any level with The Only Sales Guide You'll Ever Need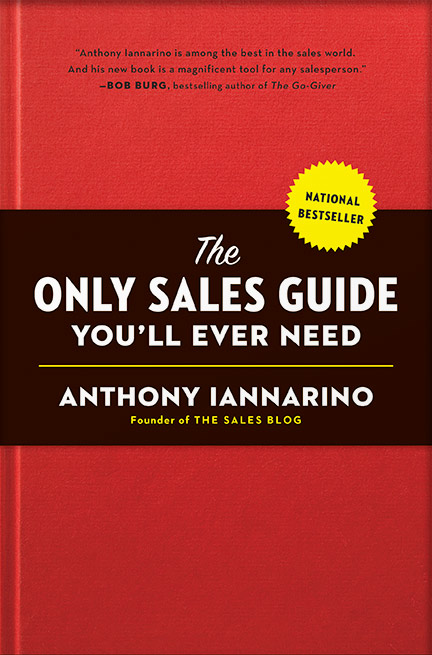 Your role as a B2B salesperson requires you to help your contacts recognize the different choices they might consider, what trade-offs they may make between investments and results, and what they'll need to execute the solution that will deliver the target outcome.
One of the best and easiest ways to align with a buyer is to recognize that their goal is a better result, then focus on helping them understand how best to produce those results.
You Must Ensure the Journey is Successful
The phase "buyer's journey" can make it sound like the buyer is alone, lacking a guide to help them with deep knowledge of the terrain and how to safely navigate it. But it's really just a map that helps you recognize where you are in a typically nonlinear conversation.
The person who has greater knowledge of the terrain, because they walk it every day, is in a better position to determine the safest path and attain the first two principles listed above. Inexperienced buyers, especially those making this journey for the first time, won't always recognize the areas where they may encounter trouble or need to do something to avoid trouble in the future.
Imagine explaining to someone that they have to go to a train station, find platform 9 ¾, and run full-tilt into a concrete barrier just to reach Hogwarts. Even though it's a little disconcerting, it's the only way through. Your role is to ensure the journey is successful.
Your Buyer May Need Help Starting their Journey
The disappointing assumption baked into the buyer's journey is that the buyer has already started their journey, something that may or may not be true. Reject this assumption: as a consultative salesperson and a would-be trusted advisor, your duty is to help your client before they are harmed enough that they start the buyer's journey.
Even if they've officially started their proverbial journeys, your contacts may or may not be compelled to change. Clients who are already compelled to change will still need you to help them make the right decision to reach better results, so give them a great experience during the sales conversation, the terrain you are helping them navigate. A client who is not yet on that journey may need a nudge to start following the yellow brick road, making changes before they are harmed.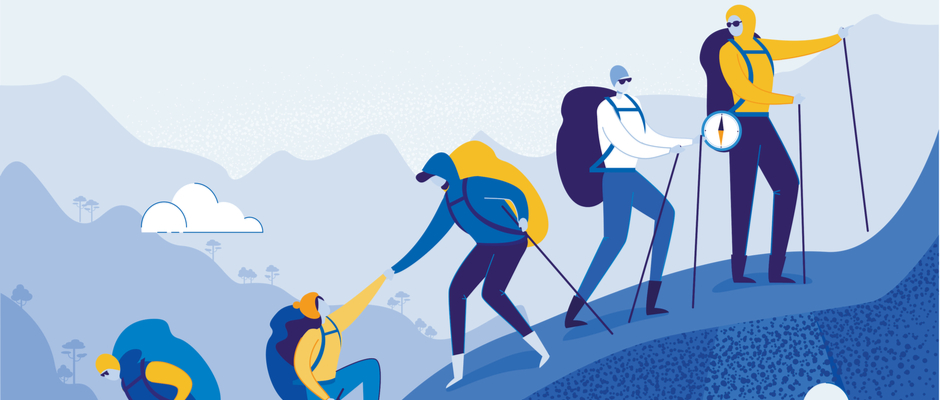 Win customers away from your competition. Check out Eat Their Lunch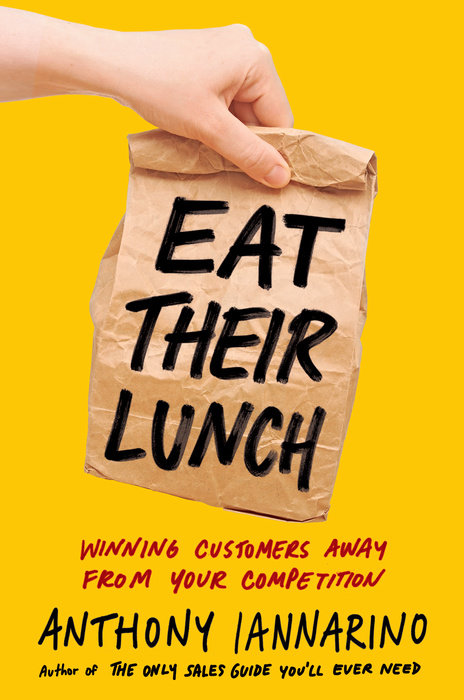 Your Buyer May or May Not Know What They Need
You take your buyer where you find them. Some decision-makers and decision-shapers have bought what you sell many times, and their experience often provides them with a clear view of what they need from a partner to produce the results they want. This experience may transform your discovery process, but it won't replace it. You can still help them by sharing how best to pursue their goals.
Other times, your client won't even have the experiential context to know what they need, no matter how much research they do. The first three principles here require you to help them make a good decision, produce better results, and help them with their journey—even if it takes a little more time, and even if you have to do a lot of hand-holding.
You Must Provide the Insight Your Contacts Are Missing
A good deal of aligning your sales conversation with your buyer's needs is providing them with the insights and context necessary to a good decision and better results. Because we don't know what we don't know, there is almost always some gap in your client's knowledge or experience that you can help them close.
Some of these insights include the factors that they should consider as they explore a solution, as well as how they should weigh certain factors against others. You may also have to help them understand the different ways companies deliver results, helping them clarify what they need from a partner. Ultimately, the insights you share will show them what they'll need to succeed and how they must change to execute an effective solution.
Do Good Work:
Use these principles to help guide your decisions, as they will in turn improve your ability to guide your clients.
Understand your role is not unlike a Sherpa: you have already covered the ground your client is now trying to navigate, so you have the ability to guide them.
Write down three concrete ways to help clients in each stage of the buyer's journey.