Of all the sales metrics, sales volume is one of the biggest. Whether your product costs one dollar or ten thousand dollars, higher sales volume always translates to higher revenue.
But in today's ever-expanding marketplace, customers have more options than ever. Everything from increased competition to tough and ever-changing economic conditions can make it challenging to understand how to increase your sales volume and move the needle on your close rates.
This post will offer eleven solid strategies you and your team can use to boost your sales volume and increase your close rates. After reading, you should have all the information you need to set your team on the right path.
How to Increase Sales Volume: Measuring Sales Volume
Before we can get into the nitty-gritty of how you can increase your sales volume, let's first talk a little about sales volume in broader terms. What is sales volume?
In short, sales volume is the amount you sell. This sales metric focuses on units sold as a means of generating revenue and profit. Incentivizing volume-focused selling is one of my favorite approaches to use to drive massive revenue growth for my clients because it is so easy to implement, easy to measure, and highly flexible.
You can use a few different metrics to use this measure for your team. First, you could simply count the number of units sold by your team. Another approach is to measure new clients or customers.
Why is sales volume so important? Because more volume = more revenue. These two metrics work together to indicate success.

1. Collect Sellers Worth Buying From
The first step to increasing sales performance is to recruit and hire the right people for your sales team. My best advice for hiring the right people is to use a competency model that allows you to ensure the salesperson has the character traits and skills to be successful.
But hiring is only the first step of your journey. Once you bring the right people in the door, you must continue training and developing those professionals. Focus on building the sales team culture you want for the best results.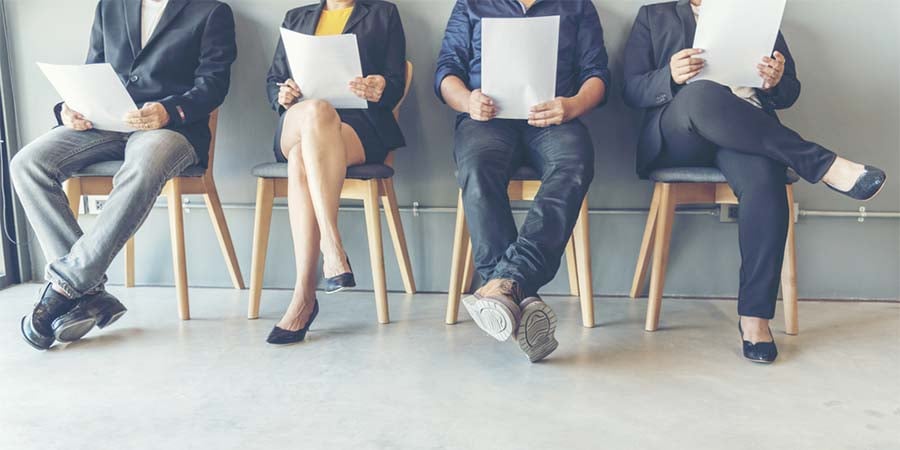 A good sales culture is one built on a "positive culture of accountability." This culture is not punitive. Instead, it is a culture of learning where salespeople discuss their failures and make improvements, resulting in better performance over time.
One tip is to focus training efforts on encouraging customer-centered attitudes and behaviors. The best salespeople are the ones that have been taught and trained to be other-oriented.
Salespeople with this mindset create more opportunities, close more deals, and move more volume. Selling isn't something you do to someone. It's something you do for and with them.
2. Use Marketing to Find More Qualified Prospects
How closely do you work with your marketing team? Siloing marketing and sales efforts is an excellent way to hamstring both teams. If you want your sales team to be able to increase sales volume, you must partner with your marketing team.
Qualify (but don't over-qualify) your prospects. You don't want to get too granular or you won't have enough leads, but too broad and your message will fall flat.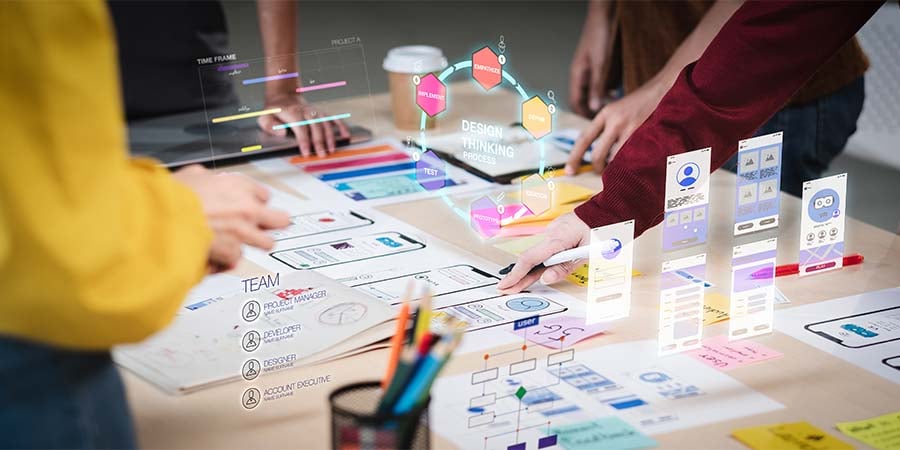 When you are increasing volume, you need to sell more units. You need more conversations, not fewer. It is generally better to have a conversation, especially if you can compel change. More conversations = more conversions.
You'll also want to share your team's goals with marketing and ask them to do the same. This way, you can support each other's efforts. For B2B, the conversation must shift from "Why Us" to "Why Change." Before you can get your prospects to choose you specifically, you must first convince them to make a change in the first place. The more you can dial your team into that messaging, the faster you can start having conversations with prospects and the faster you can convert.
3. Get Your Clients the Result They Want
If you want to increase your sales volume, you need to understand who you're selling to. That being said, be careful not to overestimate the effectiveness of an ideal customer profile. After all, the point of conversations in sales is understanding your customers. Therefore, "understanding your customers," in this case, is more active than simply creating cardboard cut-outs and personas of ideal buyers.
RELATED READ: Modern Customer Discovery Questions
It is a salesperson's job to help a customer produce the result they want or need. Listening to and understanding your customer will help improve unit sales and increase sales volume. Consider your customers' pain points and ensure you understand their goals.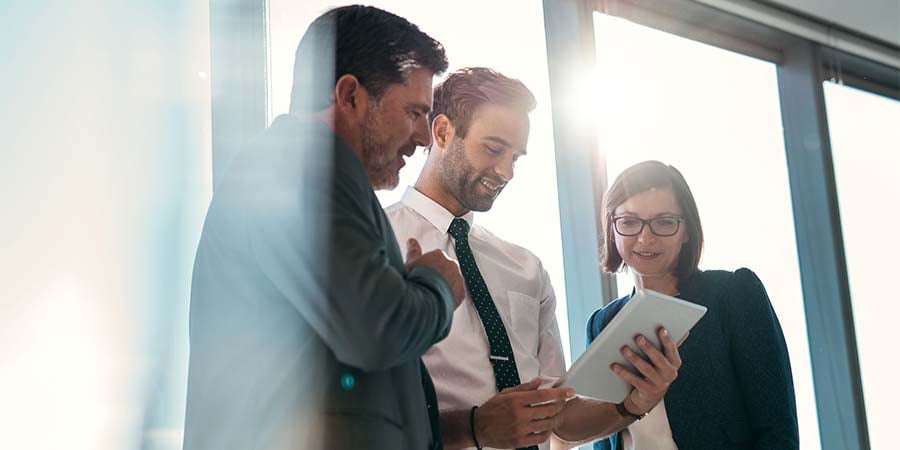 One of the best ways to increase sales volume is to recognize that people are buying what you sell because they don't have some result they want or need. This understanding allows you to take a value-first approach.
The best way to have a sales conversation is to start by helping the client or customer to make a good decision. You can enable this decision by teaching your customers what they need to do to get the desired result.
4. Incentivize Appropriately
When you need to increase sales, you may have to take a transactional approach to motivate your sales force to increase unit sales. This transactional approach to sales leadership promises greater compensation for unit sales.
Higher-level sales leaders might want to consider motivating their sales reps by moving to an incentive-based compensation plan. Your individual salespeople will always vary in effectiveness and skills. Incentive-based pay programs allow you to pay for performance rather than simply time. As salespeople gain experience and develop, they will become more effective. The better their sales, the more they can earn.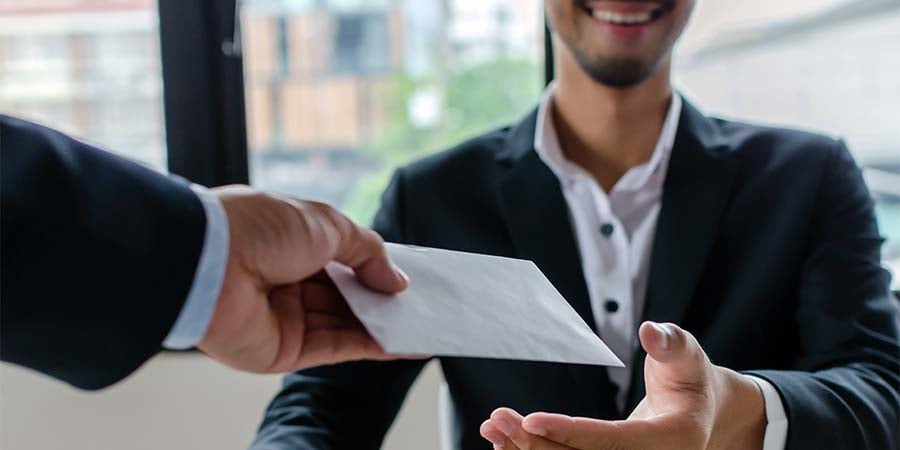 As a note, an incentive program is not a permanent solution to lagging sales. Leaning on incentives to motivate your sales force long-term communicates that their work isn't important outside of money. This culture will not produce results in the long run.
RELATED READ: Why Motivating Salespeople Through Money Actually Leads to Lazy Leadership
5. Give Your Clients More of What They Want
Repeat business is the Holy Grail of sales volume. Incentivize it by providing perks and rewards programs for your existing customers.
Remember: an order will help you hit your volume goals this month. A client will help you hit your volume goals every month.
You can win repeat business by offering volume discounts or referral benefits, but these aren't the only reward programs to consider. It's good to be creative, and sometimes something simple like free shipping is enough to reward a client.
6. Shake Up Your Territories
Territory management is vital to the success of your team. First, you must ensure you have coverage based on the opportunities in your territories. You will not maximize your sales volume without the appropriate number of salespeople.
Take steps to improve sales by reallocating territories so that your top sellers can take the territories with the most potential. As much as you may want to encourage success for every team member, you want A-player salespeople in A territories. Placing a C-player in an A territory will harm your sales volume.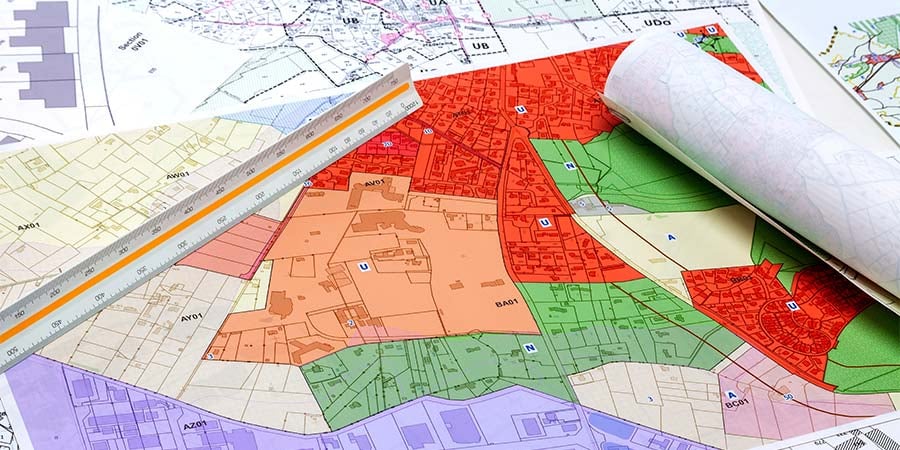 You may also want to explore using data to reconfigure your territory structure if appropriate. Assessing territories using the best available data is the starting point for strong territory management.
As important as strong data is, remember that you don't need to be perfect; you need to be directionally right.
7. Set Clear Goals for Activities
It's hard for your team to hit a target if they don't know what they're shooting for. This truth is why setting and clearly communicating KPIs is essential to increasing sales volume and close rates.
To improve sales volume, you should consider setting KPIs for the number of conversations, meetings, clients, or average unit sales. Setting goals for the necessary results is critical.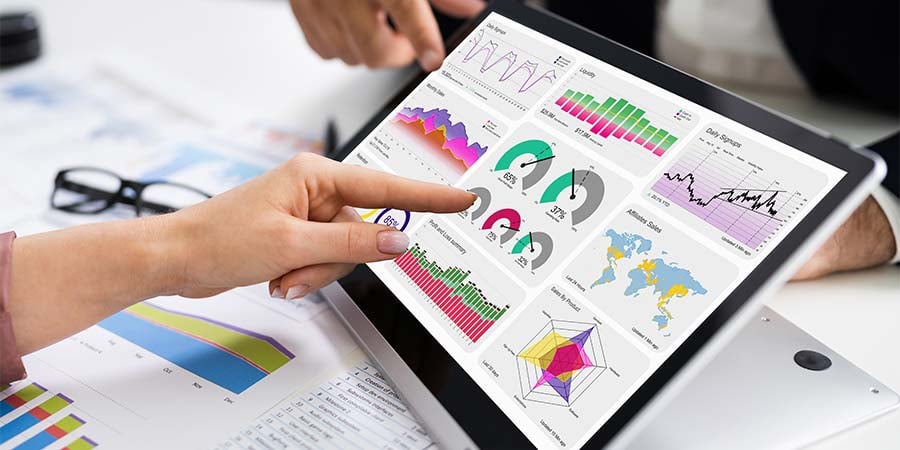 Provide team members with the information they need to see how their efforts contribute directly to the team's success. Most CRMs allow you to build a dashboard that allows team members to track their progress. Transparency can help lower-performing salespeople see what's possible and can help every team member see how their efforts contribute to the team's overall success.
RELATED READ: 8 Critical Pipeline Metrics You Need to Measure
Set personal goals to keep individual reps engaged. As your team members develop, you can increase their goals. In short, if you want to increase your sales volume, you need to increase each team member's effectiveness.
8. Prioritize Coaching and Feedback
As I alluded to in the last section, your team's performance improves only if individual rep performance improves. For this reason, you need to prioritize coaching and rep development to increase sales volume and close rates.
Your team members will only improve if they know what they need to improve. Earlier in this guide, we suggested you need a competency model. That same competency model can allow you to assess what each individual needs to improve their results.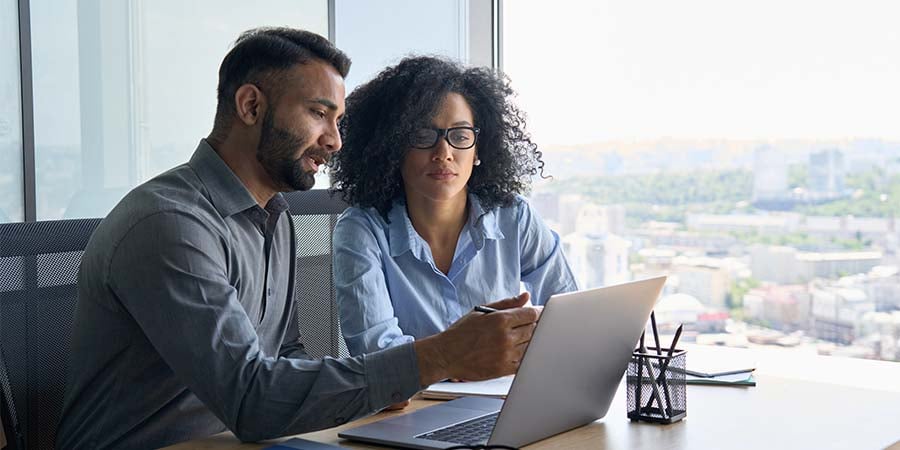 RELATED READ: The Ultimate Sales Coaching Template
Once you have identified each team member's skills gaps, you can focus on coaching the appropriate skills needed to increase each rep's sales volume. You can also use this opportunity to identify challenges and skills gaps that spread across the team. When you recognize there is a skills gap across your team, it indicates a need for training. Training the entire team is often easier and faster than trying to improve the skill one person at a time.
For the best results, you'll want to provide regular performance reviews and check-ins. Most sales leaders can coach individuals bi-weekly. That said, you can also use every conversation with an individual as a chance to coach and develop your team.
Check out my free resource, Coaching for Outcomes, for more tips and information regarding coaching your team to success.
9. Improve Rep Onboarding Processes
You can increase sales volume by ensuring your newer team members have what they need to get up to speed quickly. The only way to accomplish this is by developing a clear onboarding plan for new reps.
On the whole, sales organizations spend too much time on legacy onboarding. The legacy onboarding approach wastes time expounding on the company's history and the ins and outs of every product offering.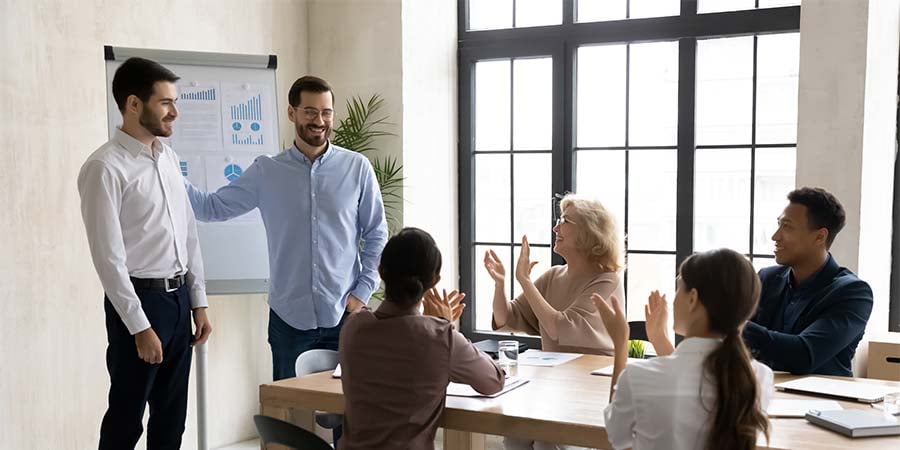 Your onboarding efforts are better spent training new reps to help clients make decisions that will improve their results. The ability to teach the client is more important than the product or service regarding sales volume.
Helping employees succeed from the outset will result in lower rep turnover. You never want a salesperson to end up in trouble because they didn't get the help they needed in the beginning of their journey with your organization. Setting reps up for success before they even begin to struggle will help your team in more ways than you can count.
10. Improve Sales Velocity
What do I mean by sales velocity? Sales velocity is based on how quickly prospects move through your pipeline. The faster your prospects move through, the quicker you convert new customers.
Improving sales velocity doesn't always mean rushing prospects through your pipeline: It's about optimizing the speed at which customers move forward.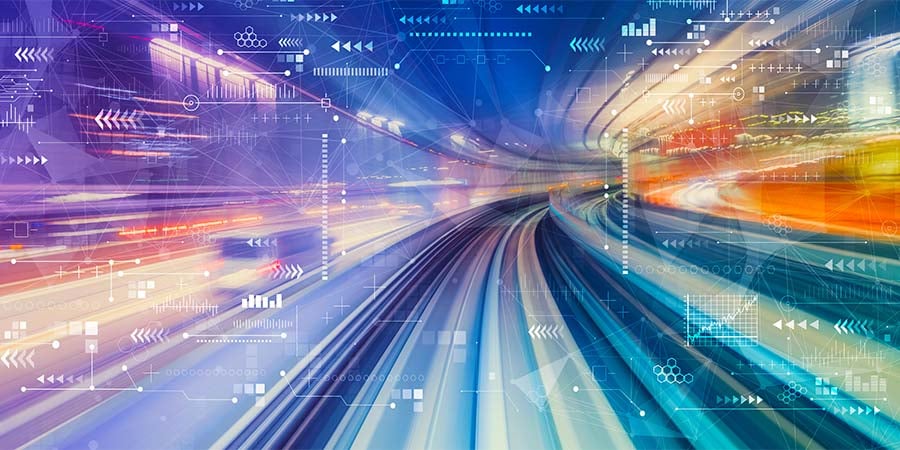 You never want to take more time than is necessary. But you also don't want to try to speed up if your clients need more time and more conversations. You will increase your sales volume by selling more, not by rushing through conversations that leave your clients far behind you.
One tip here is to remove friction from your pipeline. If there are areas where you can clean up the process to remove any sticking points. If some part of your process creates conflict and makes the sale more challenging, removing or altering that part of the process can increase your sales.
Faster close rates = more deals = more sales volume
Pro Tip: Automate processes where necessary and free up your team to focus on the next prospect.
11. Leverage Sales Training Opportunities
Lastly, you can increase sales volume and improve close rates by leveraging sales training opportunities. Effective sales training helps you and your team remove friction from the sales experience. There is nothing more important than increasing your team's effectiveness. This is–and always will be–the most important factor regarding greater sales volume.
Modern sales training gives your reps the language and confidence they need at every stage of the sales conversation. The better the conversation is for your prospective customers, the better your sales. It's critical to have a team that can communicate with prospects effectively.
My Sales Accelerator program is designed to improve core competencies at every level and stage of the sales process while arming reps with the confidence and language they need to succeed.
The Sales Accelerator will speed their development and results and increase your team's effectiveness. Your team will get a modern sales approach built on the strategies and tactics that work in this environment. They will also be able to differentiate themselves by creating greater value.
Schedule a meeting with us here.
How to Increase Sales Volume and Level Up Your Team
These eleven tips will get you and your team on the path to increased sales volume and better close rates this year and into the future. But to leverage tips one through ten appropriately… You need to take full advantage of the eleventh tip on this list.
Sales training gives your team the knowledge base they need to engage with prospects successfully and can provide sales managers with the leadership skills they need to build and maintain an A-Team.
My Sales Accelerator offers learning tracks for reps and managers, giving your team the tools and talk tracks they need to crush your most aggressive sales targets. Get started with the Sales Accelerator today to see how it can help level up your team!