I rarely write about current affairs. I prefer to write about ideas that I believe will stand the test of time, work that will be useful in the future. I stay away from "newsjacking" and "clickbait," strategies that get attention for attention's sake, without creating and value for the person who reads or watches the content. However, there are cases where a story provides something that drives attention and offers something worth considering.
Since I was a teenager, I have been a fan of boxing, particularly the welterweight division, which at that time saw the rise of Julio Cesar Chavez, Oscar De La Hoya, Sugar Shane Mosley, Ike Quartey, Felix Trinidad, Kostya Tszyu, and showing up with perfect timing, Floyd Mayweather. And then there was the heavyweight division, where there was only one name: Iron Mike Tyson.
Tyson
When Tyson began his run in the heavyweight division, he was just eighteen years old, trained by the great Cuss D'Amato, who also took him into his home. D'Amato, a disciplinarian, provided Tyson with a grounding from which to change his life and a particular style of fighting that he called "peek-a-boo," where the boxer kept his hands up to block any incoming punches while keeping their head moving at all times. The approach seemed to be custom-made for Tyson, who is 5' 10 inches tall and possessed with explosive, devastating power in both hands.
D'Amato died at the end of Tyson's first year as a professional, never getting to see Tyson win a heavyweight belt, and his protégé, Kevin Rooney, took over his training. Tyson's debut was March 6, 1985, and on November 22, 1986, he took the WBC title from Trevor Berbick by TKO in the 2nd round. He would unify the belts before being knocked in by James Buster Douglas in his 39th heavyweight fight.
When Tyson fought, we'd get food and drinks and get a group of friends together to watch him fight. Most of the time, the fight would end in a couple of rounds, and the fight party would end earlier than anyone imagined. Tyson was—and is—a spectacle, a force of nature.
No one had climbed higher, and no one would fall as far as fast or as hard as Tyson. He fired his longtime manager and trainer, and his life spiraled out of control publicly, dealing with a public divorce, followed by a rape trial and three years in prison. His return would have him winning nine bouts, losing five (two to Evander Holyfield, including an incident with an ear), with two fights ending in no contest.
Tyson's last fight was June 11, 2005. There is a concept in boxing called ring rust, the idea being that the longer one is out of the ring, the more they will struggle to fight effectively, with the body not responding to what is being asked of it.
Jones, Jr.
Even if you don't care a whit about boxing, you really do owe it to yourself to watch the highlight reels of Roy Jones, Jr. Let's imagine that you want to build the perfect boxer in every way. What you would have after designing the ultimate boxer is RJJ.
Jones boxed in the 1988 Olympics in Seoul, Korea, getting the Silver Medal in the 156-pound weight class, in a fight that no one believes he lost (all three judges were later suspended). Instead, Jones won the Val Barker Trophy, an honor given to the boxer with the best style, a decision that confused everyone, including Jones. How he was the best boxer without getting the Gold Medal is something no one could explain, leading to a change in how fights were scored.
Jones turned pro in 1989. He would knock out the first 17 opponents that stepped into the ring with him. His first loss would come in a fight with Montell Griffin, when he was disqualified for hitting his opponent when he was on his knee, the referee failing to step between the two fighters. After that fight, Jones was perfect until his fiftieth fight, losing the fifty-first.
Jones was incredibly mobile as a fighter, able to punch with either hand, from any angle, while moving in any direction. He had incredible punching power and fast hands. Jones won championship belts as a Middleweight, a Super middleweight, a light heavyweight, cruiserweight, and Heavyweight.
Jones' last fight was in February 2018. He has always wanted to fight Tyson, and the Living Legend League allows him to answer in the affirmative when young kids ask him if he ever fought Tyson.
My Prediction
Mike Tyson was—and may still be—the most explosive boxer in the sport's history. He is also the naturally bigger fighter, which counts for a lot in boxing. This fight's rules include two-minute rounds instead of three-minute rounds, something that will be helpful for Tyson, who hasn't been in the ring since 2005. Tyson's style has always allowed him to cut off the ring and catch his opponent, except for tall boxers like Lennox Lewis, whose jab was too much for Tyson.
Jones still has speedy hands, and no one has a better grasp on the fundamentals of boxing, something that has a lot to do with your footwork, which direction you are moving, and the ability to find and exploit your opponent's weakness. Jones took some punishing knockouts in the past, and he doesn't seem to have the foot speed that he once had.
Tyson is going to want to get to Jones early with heavy body shots, and if he does, he will slow Jones down and beat him soundly in a fight that has a rule that you are not allowed to knock out the other fighter. If Jones has enough foot speed to keep moving for two-minute rounds, he can frustrate Tyson, racking up points on the scorecard by throwing punches from all angles.
My prediction is that neither of these two fighters will withhold or honor the no knockout rule, and Tyson will win a unanimous decision.
More than just watching as a fan, I am interested in seeing how two human beings are no longer in their prime perform. After spending a lifetime mastering their craft, how much skill do they retain from the decade's long rehearsal for a test in which one person loses and the other wins? How well will their bodies respond to being asked to do something that was once natural, reflexive?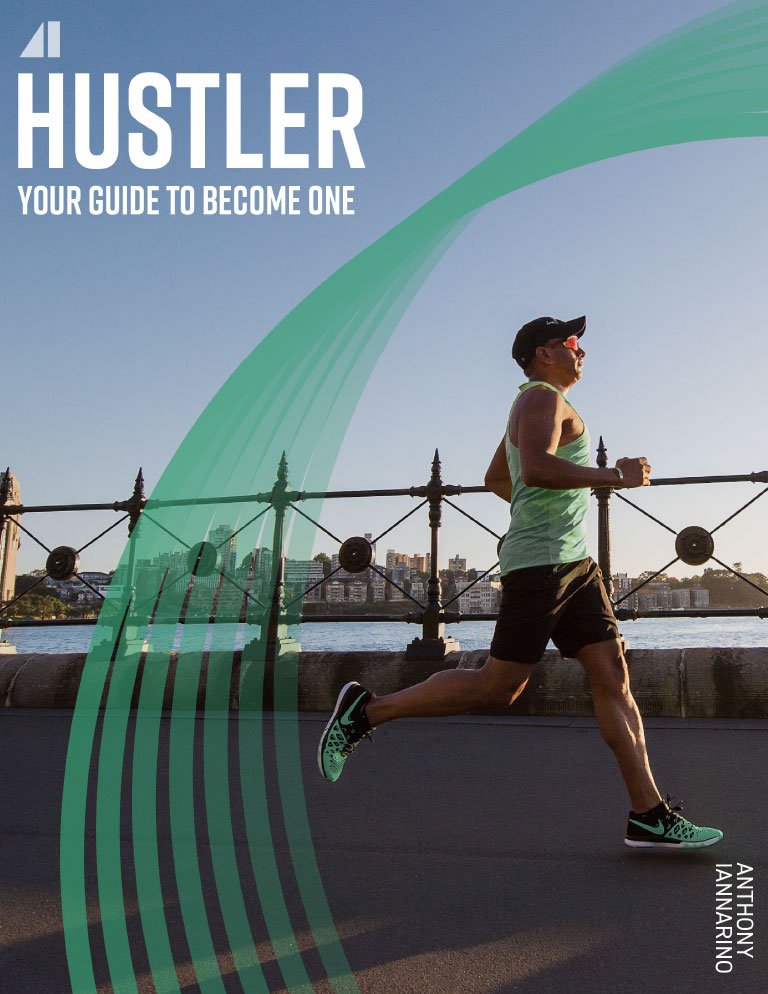 Get the Free eBook!
Your guide to become a sales hustler
Hustlers pursue opportunities. They give themselves lots of chances to be successful. Discover what it takes to become the best hustler around.
Download Now