Many decades ago, the theory about how to close deals faster was to use a trial close, followed by increasing pressure, regardless of your prospective client's objections (which were unresolved concerns). The most popular theory now is to improve your sales velocity, the speed at which you complete "the sales conversation." The "sales conversation" is your sale process, and if you believe your prospective client has one, the steps that they think they need to decide what to do and who with.
I outlined how controlling the process increases velocity in complex B2B sales in The Lost Art of Closing: Winning the 10 Commitments The Drive Sales. There, I provided a framework made up of 10 common commitments, something salespeople have found to be useful in winning big deals and making more money. Even though I believe velocity is essential, it isn't what's most important.No more pushy sales tactics. The Lost Art of Closing shows you how to proactively lead your customer and close your sales.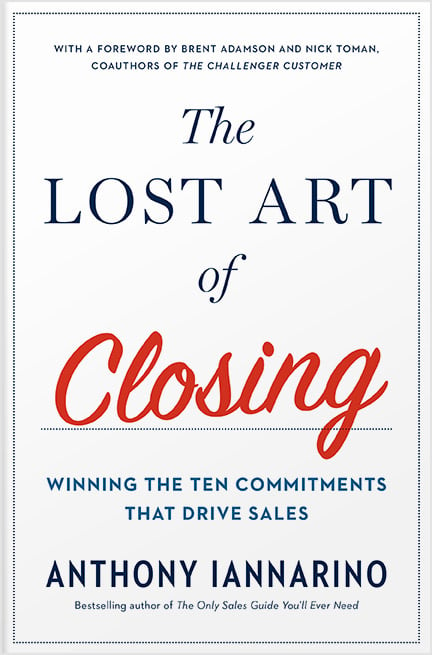 Here is an example. A salesperson I know lost an account when his company failed to produce the outcomes they'd sold the company. The chief decision-maker was livid and fired the company. The salesperson drove past the location every day for two and a half years, as he worked in his territory, without ever stepping foot inside the building.
When forced to see every prospect in his territory as part of a growth plan, he summoned his courage, walked through the front door, and asked for the person who had fired his company. The person helping him explained that the person he asked for had been gone for over two years, and offered to introduce him to a new decision-maker. The salesperson left with a potential multi-million dollar opportunity.
No matter how quickly close a deal, the date you create the opportunity is most important. The starting date is critical in your calculation. Neglecting prospects in your territory by not prospecting will leave you with a real velocity problem, namely deals that you could have created and won sooner. In the story above, the velocity of that deal was the amount of time it took to win that deal, plus the more than two years, the salesperson avoided communicating their lost client.
The Critical Nature of Prospecting to Speed
We woefully underestimate the value of pulling opportunities and results forward in time; for both us and our clients. Too many sales managers and leaders, even suggesting that salespeople should do more prospecting as a way to speed results, cause them to chafe. They believe that speeding up the creation of new opportunities is micromanagement or an old school "activity is everything" approach that will cause their people to resent them.
The truth about velocity is that the clock doesn't start until you have a new opportunity. The longer it takes to create the opportunity, the longer it takes you to win the deal. Assuming an average ninety-day sales cycle, creating an opportunity you might have created ninety-days earlier means you added ninety days to that deal.
In my experience as a sales leader, I have had salespeople who didn't effectively manage their territories. The new salesperson who replaced them created a vast number of opportunities that my company went without because the first salesperson didn't prospect enough—or well enough, in some cases—to create those opportunities.
Bend Both Curves in Your Direction
It isn't enough to think of velocity only as the time it takes to win a deal, even though you should strive to be efficient for you and your prospective client. You should also think about how long it takes you to create an opportunity with an account in your territory.
The reason that consistent, effective prospecting is critical to the time it takes to win deals is that the long intervals with no effort towards gaining a meeting slows your growth, something that made up of incremental, net new revenue.
You deprive yourself of deals when you do too little prospecting. You improve your overall results by creating enough opportunities that you can reach and exceed your goals. Creating them faster means more prospecting and more meetings to explore change with your dream clients.
Efficiency and speed mean helping your client to make and keep the commitments to have the conversations necessary to decide what to do and who with. You create velocity here by controlling the process, linking the conversations together, and shortening the time between each of those conversations when possible.
An enormous part of speeding up deals is your sales approach and how well you serve your clients throughout the sales conversation. The more effective and adept you are at leading your clients through the sales conversation, the faster you can go. The more confident your contacts are that you know and understand them, that you are the right choice, and that your solution is the best decision they can make, the higher your velocity.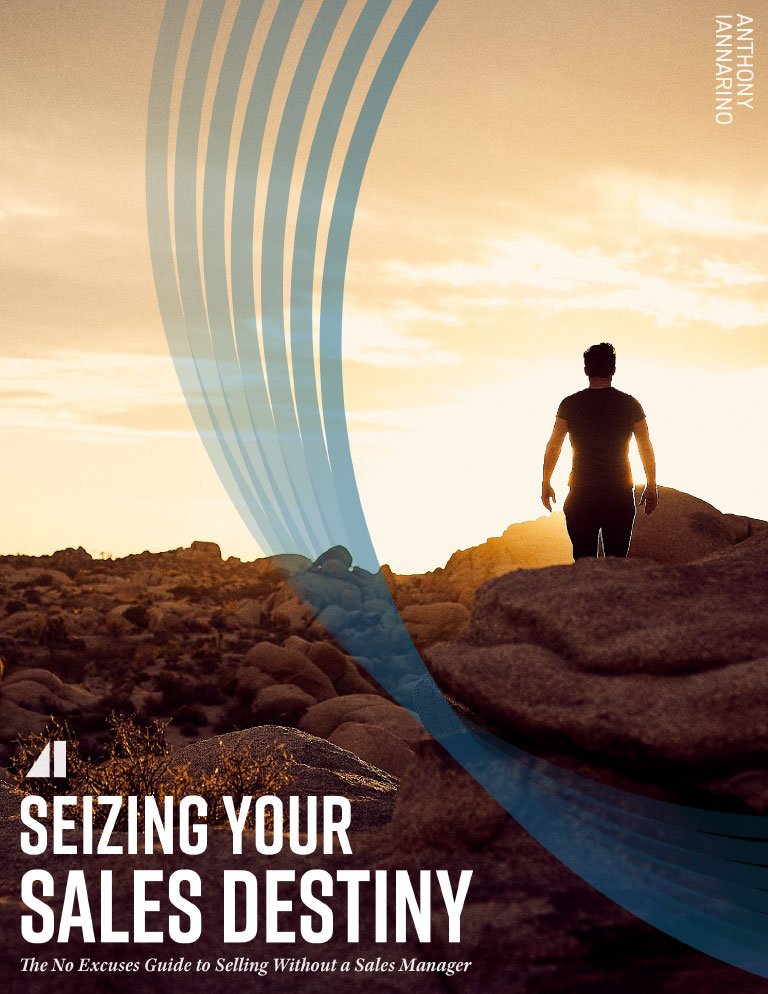 Get the Free eBook!
Learn how to sell without a sales manager. Download my free eBook!
You need to make sales. You need help now. We've got you covered. This eBook will help you Seize Your Sales Destiny, with or without a manager.
Download Now