Imagine a company is exploring some significant change. They've looked at a number of potential partners online, all of whom make the same flashy promises. A number of contacts have even started taking phone calls from salespeople—normally they avoid them like a bubonic cliché, but because the company is performing poorly, they are looking for help improving their results.
After deciding who to invite in for a conversation, they begin scheduling meetings with salespeople from several different companies they believe could help them get back on track. Because it's been a long time since this group has made a significant and strategic purchase, they're not certain what to expect from the experience or how best to make the right decision.
Salesperson A
Salesperson A opens the conversation by asking a number of questions that makes the team uneasy. He starts by asking who is going to make the decision, how important it is to improve their results, and whether they already have a budget set aside. One of the stakeholders points out that they just started exploring their options, so they haven't yet made some of those decisions.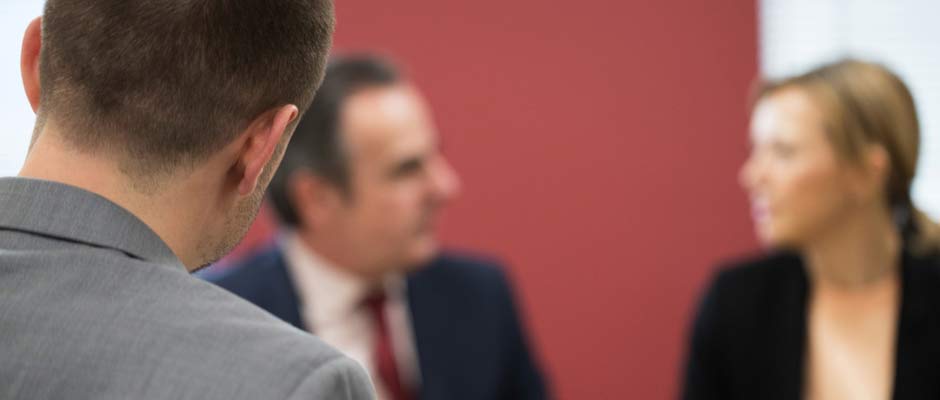 Salesperson A next starts to ask them about their problem and how it is impacting their business and their results, seeking what he dramatically calls "the pain." The contacts sitting across the table answer his questions the best they can, then ask two questions of their own: "how much will this cost?" and "what will we have to do to improve our results?" The salesperson bristles at the first question, then informs them that they'd have to commit to a deeper discovery conversation before he could talk about pricing. He's likewise cagey about offering any specific advice, refusing to share his (presumably expert) opinion on what they might need to do to turn things around.
The contacts wrap up the meeting, send Salesperson A on his way, and spend the next fifteen minutes talking about how weird and evasive he was, questioning whether it's even worth it to try again. Knowing they have to do something, they plow forward and call in the next competitor.
Salesperson B
Salesperson B starts the conversation by sharing information about her company, causing the contacts to exchange eye-rolls, as they had already gleaned that info from the company website before they called to schedule the meeting. But they stay polite and professional, quietly waiting for the salesperson to finish her spiel. It takes her just over fifteen minutes to finish rhapsodizing about her company's CEO and client base.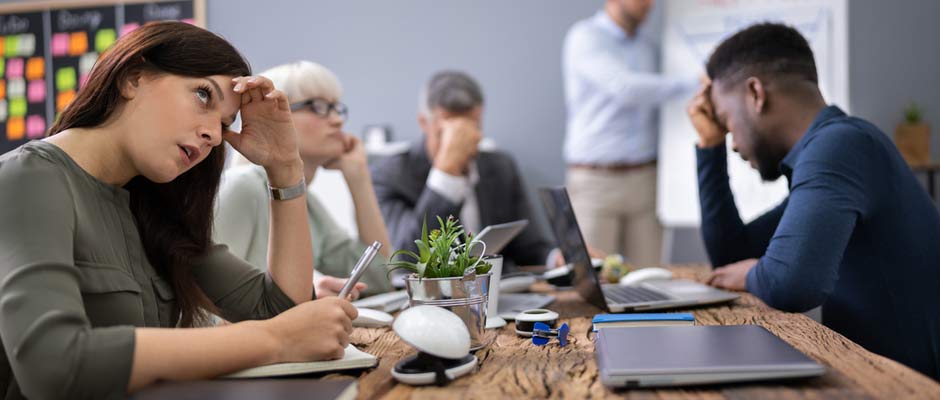 At last, Salesperson B asks the contacts to describe their problem and how it is impacting their business. They answer her questions, providing all the information the salesperson requested. This time, when the contacts ask how they should go about improving their results, the salesperson explains how her company's solution is custom-made for the exact results the contacts need. She then asks for a meeting to present a solution and a proposal. The contacts hesitatingly agree, not fully convinced that seeing the solution will make them certain they are making the right choice.
Salesperson C
Salesperson C starts by asking the contacts if it would be okay to share a short briefing that explains why the way the client used to do things doesn't work as well as it once did. The contacts agree, even though they are not sure quite how this will help them. To their surprise, Salesperson C's briefing causes them to recognize that the salesperson knew their business and the nature of their problem much better than they did.
One of the contacts asks Salesperson C what he believes the company needs to do to improve its results, hoping for a better answer than they received from A and B. Salesperson C explains that there is more than one way to improve their results and that finding the right answer is going to require a number of factors since different companies need to do things differently. He next asks a series of questions that cause the contacts to recognize something about themselves. The more they learn about their challenges and their business model, the more they find themselves exclaiming, "that's a great question!"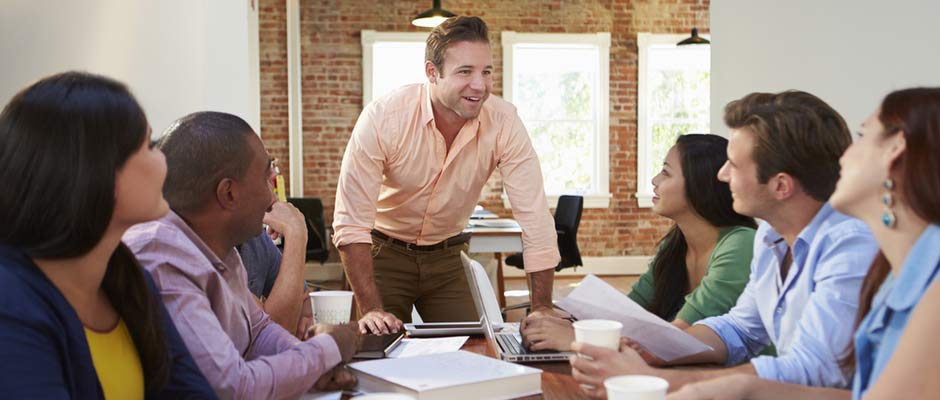 Salesperson C asks to make a recommendation, and the contacts agree to listen to his advice. But rather than pitching a solution right away, he asks the contacts to round up some of the people who are going to need to be part of this conversation, explaining that bringing them into the conversation will help ensure that whatever they decide to do will work and that they'll have an easier time getting their agreement to move forward. The contacts agree to bring the other stakeholders into the conversation.
In the second meeting, Salesperson C identifies several tactics that would help improve the results the contacts need, explains why some of the things other companies do won't work for them, and concludes by going over two viable paths they might consider. He then asks the end-users to describe what they want, takes careful notes on their answers, and ends the meeting by explaining how they can ensure they reach those goals.
Salesperson C feels different than the other two salespeople. He doesn't seem to be in a hurry, and he's dead set on having the right conversations with the right people in the room. The contacts feel that every meeting makes them better prepared to make a decision—and to commit to the change it will require of them and their teams.
The Best Conversation Wins
The reason Salesperson C won is because his conversation created more value than the other conversations. Salespeople who believe and behave as if the goal of the conversation is to walk out with a contract will lose every time to salespeople who work hard to help the client make a decision for their business, one that will improve their results.
Your single vehicle for creating value for your clients is the sales conversation, as it allows you to create the preference to buy from you and your company. The value of what you sell cannot be experienced unless and until you win the contest of the conversations.