The Gist:
The discovery process is where you create the most significant value for your prospective clients.
Asking questions to identify pain points is outdated, especially when you already know what they are certain to be through your experience.
Creating value is more about teaching, even though you still need to learn much from your clients.
It is impossible not to know what problems and challenges your prospective clients are experiencing now or soon will be.
The legacy approach to sales begins with the idea that discovery is primarily about asking your client to identify a problem that allows you to recommend your product (legacy laggard approach) or your solution (legacy solution approach). We no longer live in a world where those approaches create value for decision-makers or decision-shapers.
What follows here is subtle, and we need to approach the ideas here carefully so as not to mistakenly undervalue the outcomes of discovery or the time you need to spend in discovery with your prospective clients. What is necessary for a discovery process now is that it creates value for your contacts and positions you to win deals.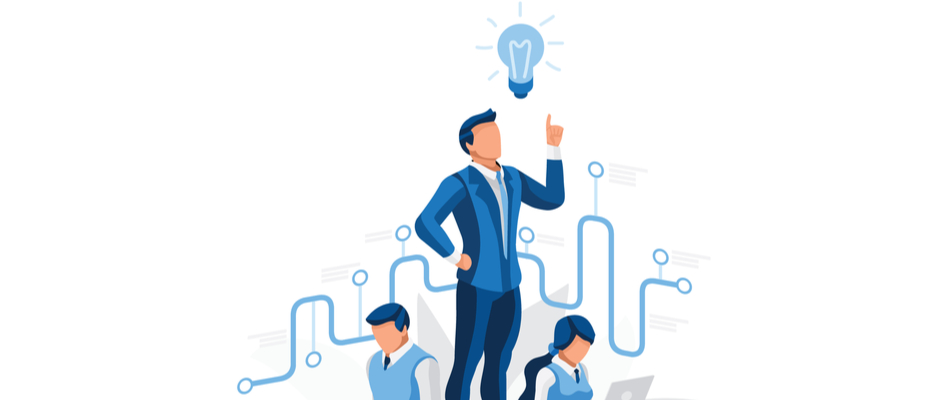 The success of the team depends on the coach's ability to bring the players together, teach, and lead. Invest time in improving with this Leadership eBook.

You Already Know Why Your Client Needs to Change
There are approaches to "discovery" that begin with the idea that your prospective client needs to disclose the problems and challenges they have as part of that early conversation. This approach provides a view of one of the primary mistakes in almost all buyer's journeys; they all begin with a buyer aware that they have a problem. Even if this were true, there is a difference between "awareness" and "compelled to change."
I am sure you already know why your dream client needs to change because you have already helped dozens, or hundreds of clients solve those same challenges and problems. Those clients bought from you because they needed your help to solve their problem or eliminate something harming their results. One way you might organize these problems and challenges is to create a table that shows the problem, the root cause, and the implications for your prospective clients.
What sense does it make to start what is almost sure to be the most crucial conversation regarding winning deals with no idea or theory of what should–or soon will be–causing your prospective clients to change? More still, why would you ask a prospective client for a meeting without a strong belief that you could help them improve some specific result?
Spending time trying to find a problem that a prospective client will admit to having is a legacy approach to sales, one that subtracts from value.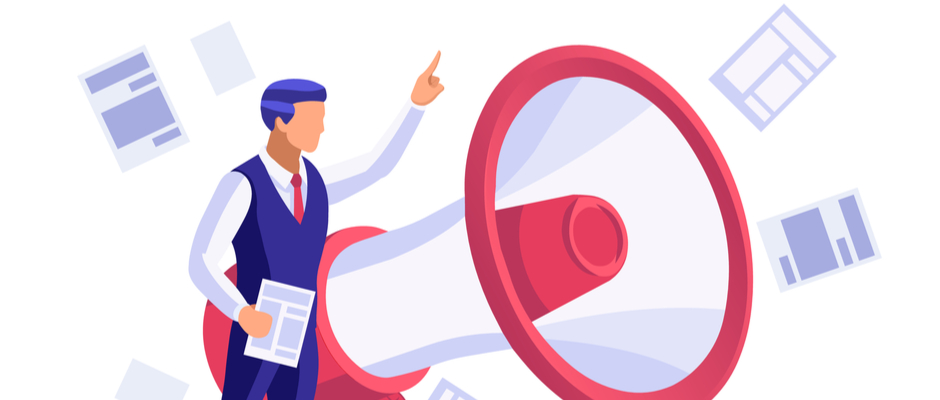 No more pushy sales tactics. The Lost Art of Closing shows you how to proactively lead your customer and close your sales.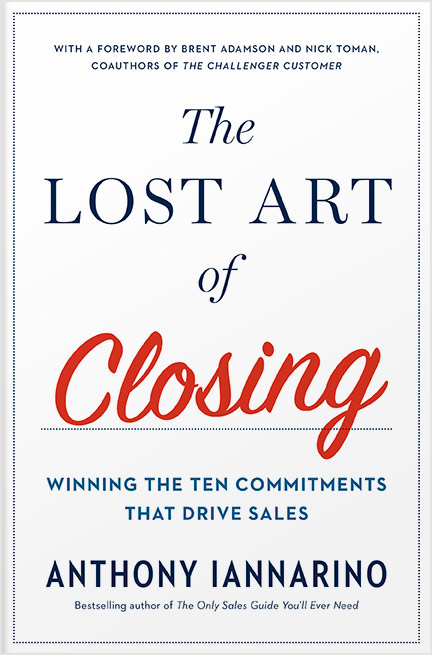 A Strong Warning About Your Approach
We must take a quick detour here before we move on to modern discovery. It's essential to understand how to avoid a particular mistake that is easy to make in discovery now, but especially if you agreed that you are aware of the problems and challenges that cause your clients to experience poor results. The warning is about being too far out in front of your contacts and stakeholders.
Your awareness and experience allow you to recognize a pattern that you have seen dozens or hundreds of times over a year. Without you being conscious that you have this pattern recognition, some part of you already knows what the client needs to do to improve their results. One of the challenges with a legacy approach to discovery is that it assumes discovery is supposed to identify a problem that leads to the client's solution. While that is true, it is only a partial truth.
As you will see, modern discovery is as much, or more about, helping your contacts discover something about themselves, their business, their decisions, and their results.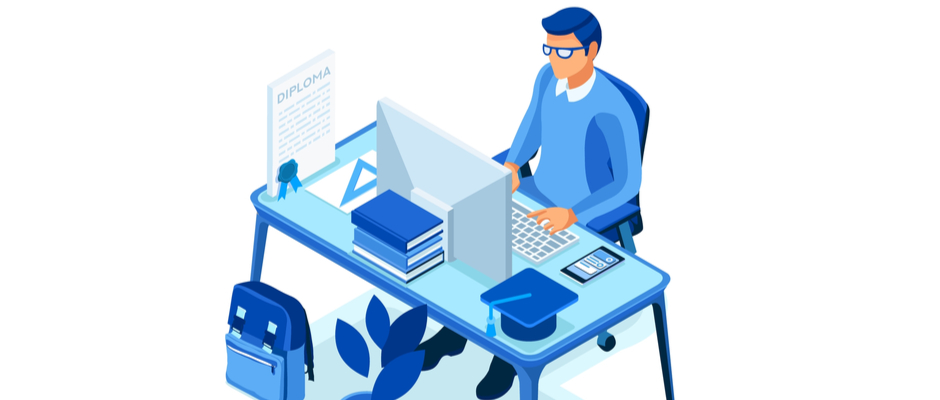 Hustlers pursue opportunities. They give themselves lots of chances to be successful. Discover what it takes to become the best hustler around with this FREE eBook.

A Modern Approach to Discovery
Let's start by identifying what we are trying to accomplish in discovery. First, we are trying to help the client recognize the need to change. Second, we are helping them make sense of their world to understand the root cause of their challenges, allowing us to help them effectively address those challenges.
By creating value in this fashion, we are positioning ourselves as being the right person to help guide them through their journey. You are also proving you can help them make a good decision for their business and provide them the help they need to improve their results.
There is never a reason to ask a prospective client what's keeping them up at night when you already know what keeps them up at night or what should be. One way to get to the exploration of change is to get there indirectly. By starting with your insights into what has changed in your client's world that causes their problems and challenges, you enter the conversation by explaining why your prospective client is experiencing the difficulties and challenges they face.
When your client is aware of the factors causing their poor results, your perspective provides them with confirmation and a greater understanding of their impact. Often this leads directly to an exploration of what and how they might change. When they are unaware, you will have explained to them why they are struggling and the trends and factors that will continue to harm their results.
A Second Warning About Discovery
When you are way ahead of your client in the conversation, you need to go back and pick them up where you find them. You may need to stay in the exploration of change stage longer than you might have in the past when your client needs time and consensus to make the change you helped them recognize. Even if your recommendation is right, speeding to the solution can cause your clients to fall out because too many people on their team are not prepared or ready to change.
Consultative B2B selling is now more than ever a change management problem for sales organizations and their clients (something you will find as a skill in The Only Sales Guide You'll Ever Need). All the legacy discovery approaches still taught and trained only make it more difficult for clients to make a change and extend the time it takes to get to yes–if you can get there at all.
Learn Anthony's core strategies & tactics for sales success at any level with The Only Sales Guide You'll Ever Need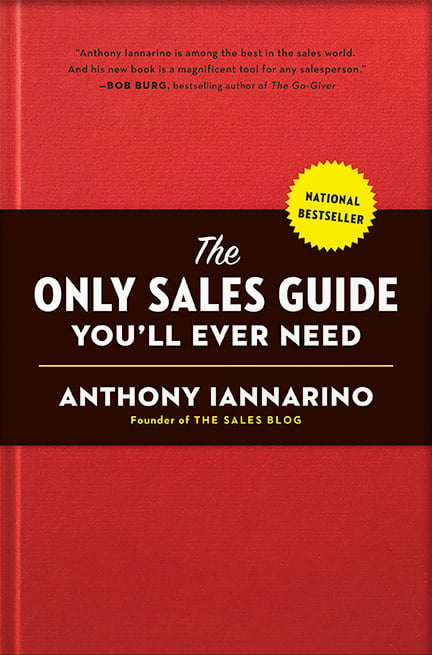 If you are teaching your client, you are creating value. If you are fishing around for problems, you are not. Discovery is now both teaching and learning.
Do Good Work:
How much do you already know about your client's problems and challenges before you ever meet them?
How effective are you at helping them understand the nature of their problems and challenges?
Are your insights and perspectives so valuable that your prospective clients would pay for what you know?

for what you know?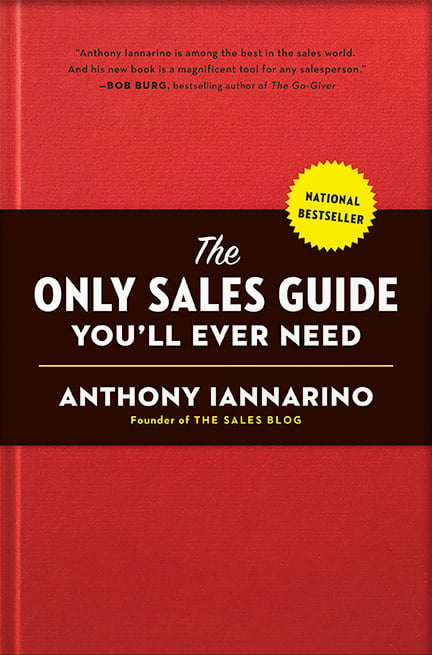 Essential Reading!
Get my first book: The Only Sale Guide You'll Ever Need
"The USA Today bestseller by the star sales speaker and author of The Sales Blog that reveals how all salespeople can attain huge sales success through strategies backed by extensive research and experience."
Buy Now