We sometimes think too little about the challenges our clients experience when they engage with us. While we are trying to help them improve their results in some meaningful way, they are struggling with what will amount to a change initiative. Leaders will recognize these challenges, but salespeople may not be aware of the problems of making changes inside their organization.
While the salesperson and their organization have the experience of helping their clients produce the better outcomes they need, the client is taking a step into the unknown. Because the sales organization has helped hundreds of clients successfully change, they don't have a fear of failure or the politics of change inside the client's organization.
Misalignment Problems
Anyone who has ever been charged with contributing to a change initiative can attest to the misalignment problems you are certain to encounter. First, you start with misalignment on the problem, with some believing they need to change and others believing the problem isn't really a problem. Any time there is more than one person exploring change, there is a strong potential for misalignment.
You also find misalignment when the people pursuing change have a different idea about how best to go about making change. Even if they agree on the problem they are trying to solve, they can disagree about how they should solve it.
You may not be privy to the conversations that would allow you to recognize the misalignment, and your contacts may never inform you they're struggling to get everyone on the same page at the same time.
Political Problems
Part of the misalignment may come from political problems that stem from different people playing for position in their company. One person attempts to slow or stop a change initiative because someone else is going to succeed in gaining the positive attention that would move them up the hierarchy.
The opposition isn't about the change itself. Instead, it's about who gets the credit. There was a time when I believed that large companies have more political problems making change, but this dynamic extends to companies large and small. Those who are trying to scale the hierarchy are often playing a game about power and rewards.
Sometimes you can see the conflict in meetings when a person is arguing against something that would be good for the company, but bad for them personally.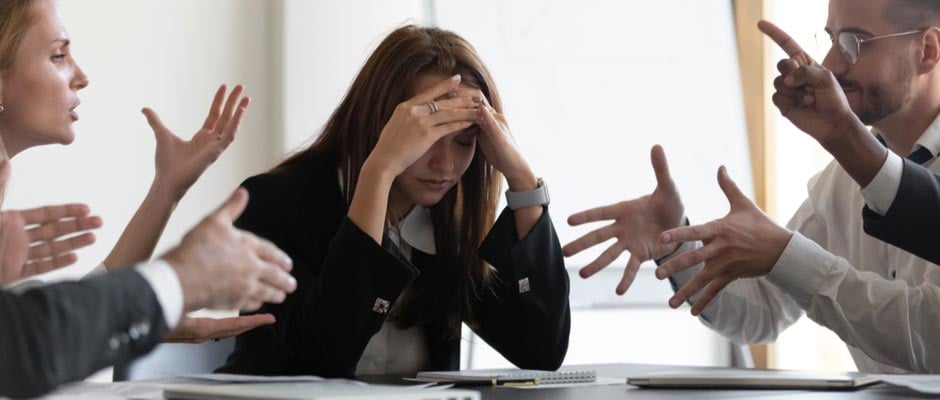 Competing Priorities
In a business, there are competing priorities. Because a company has limited money and equally valuable time and energy, their priorities tend to compete for resources. The person or people you are engaged with may have others in their company proposing a different, and equally important change initiative.
This is another area that provides an invisible obstacle that may prevent your contacts from being able to make the change they need. When it is invisible to you, it's difficult to address. Your contacts may need your help to better position the change they need, but you may never see or speak to the person who is ultimately going to decide what initiative is most important to them now.
Uncertainty
It can be difficult for a group of people to move forward when they are uncertain about their future. Change is a step into the unknown, even if you have no doubt about your ability to help your contacts improve their results. Your contacts don't know whether or not they will succeed, what kind of problems they'll encounter along the way, or whether they will regret making the decision to change when the next disruption occurs.
The part of the uncertainty that you are going to struggle with isn't going to be resolved by your proof providers, your references, or inviting your prospective client to visit one of your existing clients. Instead, the uncertainty is going to be environmental, like supply chain issues, high inflation, a lack of employees, and political decisions that change the client's landscape.
Because there is so much communication about what's going on outside the client's windows that it can feel as if everything is out of control. The reason we are experiencing our politics becoming more populist is because people want someone to do something about the uncertainty. Uncertainty often ends in "wait and see," even though the future is still going to be unknown.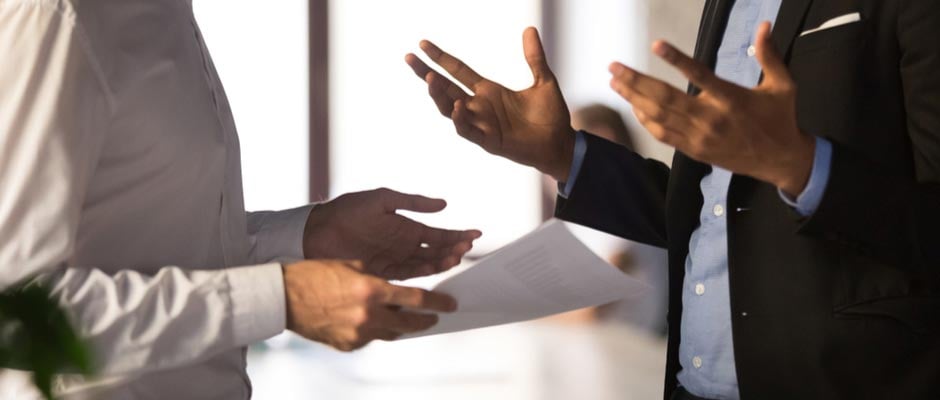 Internal Consensus
As far as I have been able to discern, there doesn't seem to be any penalty for withholding your support for a change initiative. It's not that the person who withholds prevents change, even though that may happen, but the fact that they are not obligated to improve the results some other way means they can say no without having to propose something better.
There are always people who believe the value they create is being the devil's advocate. Some have real concerns, and others just want to poke holes in the initiative. Because most leaders would prefer to gain a consensus, a few holdouts can stall, stop, or kill an initiative simply by withholding.
Some of your contacts may be required to spend their relationship capital to move their initiative forward. A contact may have to decide whether or not to spend or save their capital account for some other change initiative.
The Changing Buyer
Most of these issues have been around for a long time, but a few of them, like consensus and uncertainty, seem to overpower the change initiative, causing buyers to struggle to make a change.
We don't often pay enough attention to the plight of the contacts trying to make changes and their problems, even though their problems are, in part, our problems, especially if you believe you are supposed to be One-Up and guiding your clients to the better results they need.