We've all heard the saying that the best way to learn is by doing.
I respectfully disagree.
There are many ways to learn. Doing is only one method. Another excellent way to learn something new is by reading. But can you really learn sales management or how to sell from a book? If you're talking about reading the best sales leadership books, the answer is 'yes.'
Maybe you've just been promoted into a new leadership position. Maybe you've been a sales manager for years. Maybe you're not a sales leader yet, but you hope to be someday.
No matter where you are on your journey, the best way to prove you are a leader is to embrace the mindset of the lifelong student. No matter how much you know, there's always plenty to learn, and one of the best ways to learn how to be a better manager is to read the best sales leadership books.
This post will outline eight of my favorite sales leadership books. We'll talk about what's covered and why I think it's a great read for sales managers, salespeople, and other sales adjacent roles.


Benefits of Reading Sales Leadership Books
Before I lay out my list of top books, let's first talk about sales leadership books in general: Why should you bother to read sales leadership books?
Reading sales leadership books increases your productivity and confidence in your leadership abilities. These types of books also give you valuable insights from other sales leaders. These insights let you learn from their mistakes without making them yourself.
Who should read sales leadership books? Anyone in a sales leadership position should be reading these types of books. However, they aren't the only ones. Anyone in sales can benefit from the books on this list, particularly those interested in rising to a sales manager role in the future.
RELATED READ: 7 Ways to Increase Your Sales Confidence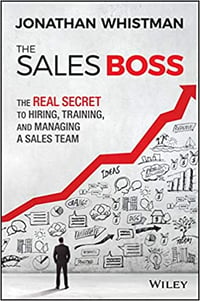 Whistman's The Sales Boss is advertised as a "step-by-step guide to a winning sales team." Focuses on teaching sales managers how to bring the right people together to achieve incredible success as a team.
This book is an excellent resource because it provides multiple direct examples. The book also teaches readers about hiring, recruiting, and how to build a culture of success in addition to teaching sales skills.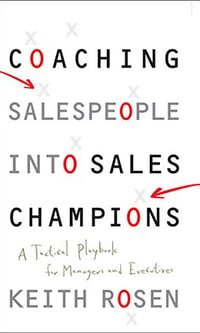 Coaching Salespeople into Sales Champions is a tactical playbook to show managers and higher-level executives the value of sales coaching. The book offers readers a guide to building a coaching culture.
Rosen's book is a valuable resource because it is full of case studies. These case studies not only tell readers how to achieve success but show examples where these methods and tactics resulted in that success in the past.
Keith has written a book that has been widely read and applied. Worth your time to read and execute.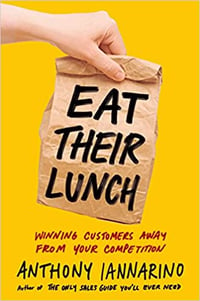 My book, Eat Their Lunch, is a playbook for B2B sales professionals about winning customers away from the competition. Sales managers need to understand competitive displacement to lead their team to success.
Eat Their Lunch is particularly valuable because It's explicitly designed for B2B sales. Additionally, it helps you develop systematic plans to understand priorities in your prospects' organizations and address their concerns to eat your competition's lunch.
If you walk away from this book with two things, the first is that the currency in sales is value creation. The second thing is to modernize your team's sales approach.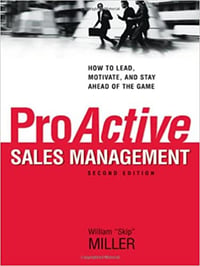 Proactive Sales Management teaches readers how to motivate their team, create a proactive sales culture, and improve their skills at everything from coaching to forecasting.
The book is a solid resource for sales leaders because it contains several metrics and directly implementable tactics for you to try out with your team. Skip has an excellent reputation, and this is a good book. It belongs on a sales leader's bedside table.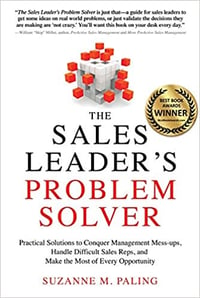 Paling's book is based on the author's direct experience working in sales management, this book provides assistance for common issues like inconsistent selling, low prospecting activity, and poor CRM management.
This is an excellent resource because it provides readers with guidance for dealing with everyday challenges, showing a path for managers to clarify issues, build a plan, present solutions, and discuss issues with their team.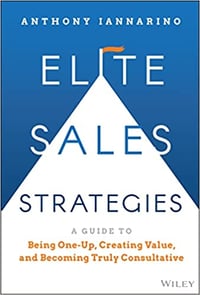 My newest book, Elite Sales Strategies, covers how to approach every sale in a truly consultative way. By serving your clients from a position of authority and expertise, you're serving your clients both ethically and tactically.
One of the best things in this book is the real-life talk track examples. These examples provide you with terminology and vocabulary that you need and actionable ways to give your clients value and have a happy bottom line.
If you're a sales leader who wants to develop truly consultative salespeople, this book can serve as your blueprint for establishing authority and leading clients.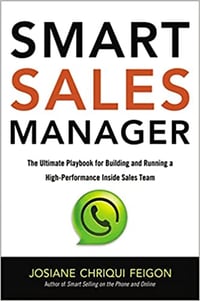 Feigon's Smart Sales Manager covers hiring, training, coaching, and more, as well as methods for selling to more elusive customers and how to choose the best tools for your team.
Some of this book's strongest, most valuable elements are the real examples. Feigon paints a picture with her experience and provides a guide for implementing strategies for your team.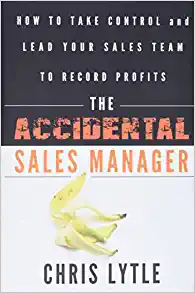 The Accidental Sales Manager is about developing a more proactive approach to management instead of simply fighting fires all day, every day. Shows you how to get out of the trap of holding the title of "manager" while focusing mainly on doing your sales job and trying to lead the team.
This book is a solid read because it contains several steps you can immediately implement and take for a test drive in your role as sales manager.
Overall, this is another great book, particularly for managers who prefer not to spend their transactional tasks and want to focus on leading their team instead.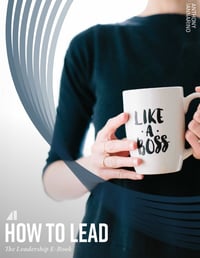 Leaders are faced with tough decisions on a daily basis, which can be challenging. My free How to Lead eBook helps you learn to make those decisions. The book also teaches you how to hold yourself and your team accountable properly.
You'll get a lot of benefits from this free eBook, but one of the reasons why it's such a great resource is… It's free! This is a great place to start if you want to level up your sales skills without dipping into your bank account.
This book can also hold you over until my next book, Leading Growth, comes out on September 21, 2023.
Getting Maximum Value from the Best Sales Leadership Books
You can gain incredible insights and information from sales leadership books like the ones we've discussed in this post, but reading books is not enough to arm you with all the skills you need to be an incredible sales manager.
Sales leadership training will help you in your quest to lead your team to success. Take our Sales Manager Challenge today if you're curious about finding out where your team's weak spots lie. You'll get the opportunity to meet one-on-one with a sales expert who can help you diagnose your team's biggest challenges and help you craft a plan to close the gaps.
You can also check out our free resource, the How to Lead eBook discussed in this post.