Winning Takes Head, Heart, and Guts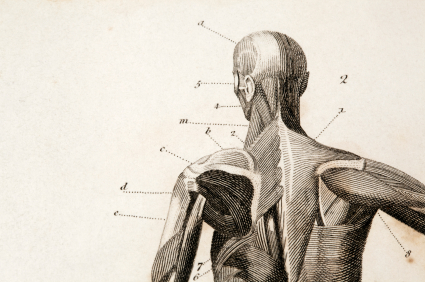 Great sales forces are built on great hiring, and great hiring is built on something more than gauging technical expertise and an employment history that indicates a person was called a sales rep.
Winning in sales takes head, heart and guts.
Head
Your head is full of all kinds of ideas, none that have a greater or more certain impact on your sales results than your beliefs. Your beliefs will drive the actions you take, the results of which will be your production as a sales rep. Healthy beliefs, healthy actions, great results. Poor beliefs, poor actions, no results.
A close second behind your beliefs is your business acumen. Sales skills and sales acumen, while critical, are no longer enough to get you over the line in the complex, B2B sale. Your business acumen and your situational knowledge are what is necessary to help your dream clients achieve the outcomes that they seek and that you are selling. The ability to shift from price to cost in large measure is built on being able to create value and to prove it.
Your head is also the center of your creative thinking, the root of your resourcefulness. Fashioning the solutions that win deals is a creative endeavor, and only the most resourceful salespeople can lead a team to develop and build solutions that overcome all of the constraints that have prevented others from succeeding—and sell them to their dream clients and to their own organization.
Heart
Winning takes two kinds of heart. First, it takes the touchy-feely kind of heart that is caring deeply for your clients and your own company. To produce the results that you need to produce for others, you have to care deeply about them and about helping them achieve the outcome they need.
It means having the empathy to understand and connect with people, and it means bringing your passionate, A-game to every interaction.
But heart also means being determined, persevering in the face of seemingly insurmountable obstacles, and being stubbornly attached to an outcome. Heart is the competitive spirit that lets you fearlessly take on giants with every confidence of winning.
Guts
Guts. That's what gives you the confidence and the courage to ask for what you need to win the deal and to later succeed for your dream client, even when it is uncomfortable. Guts let you ask for the commitments that you need.
Guts is what you need to face your fears, to make the choice when everything inside you is telling you not to. It's what allows you to set aside your pet impossibility, to drop the excuses, and to dig in and do what is right even when it is difficult.
Great sales forces are built on hiring people who have the head, the heart, and the guts. That's because their dream clients are only going to hire someone who is made up what it takes to make a difference.
Questions
What are you doing to improve your beliefs? Are you shedding unhealthy beliefs for better ones? What are you doing to improve your thinking, to exercise your creativity, and to bolster your resourcefulness?
How much do you care about your dream clients and their results? How much do you care about your team? How do these groups feel your caring?
Winning is about having the intestinal fortitude to do what takes guts. Do you have what it takes to do what makes you uncomfortable because it is what is necessary? Will you stand and fight when you have to? Can you face your own fears and doubts?
For more on increasing your sales effectiveness, subscribe to the RSS Feed for The Sales Blog and my Email Newsletter. Follow me on Twitter, connect to me on LinkedIn, or friend me on Facebook. If I can help you or your sales organization, check out my coaching and consulting firm, B2B Sales Coach & Consultancy, email me, or call me at (614) 212-4729.
Read my interview with Tom Peters (Part One and Part Two).
Read my Blogs.com featured guest post on the Top Ten Sales blogs.
Read my monthly post on Sales Bloggers Union.