You know cold calling can work… maybe you just haven't seen it for yourself just yet. And that's not for lack of trying.
You've read books on cold calling. You've watched tutorials and attended seminars.
But what you feel like you really need are adaptable techniques: General methods you can take and mold to your customers and their experiences to crush your cold calling goals, no matter the prospect. That's where I come in.
In my 30-year sales career I've made hundreds of successful cold calls… and thousands of duds.
In this post, I'll lay out the techniques that actually work to drive results. We'll cover my top 6 techniques for better cold calls. Armed with these cold calling techniques that really work, you'll be ready to take on your cold call list with confidence.
Are There Any Cold Calling Techniques Actually Work?
Cold calling isn't dead. Not only is it alive and well, but it's also now the fastest and most effective way to acquire a meeting or a conversation with your clients.
The more sales organizations send emails and automate their sequences, the easier it is for you to cut through the noise. While your competitors complain about the fact that none of their emails are returned, your phone call provides you with a chance to schedule a first meeting or open a conversation.
The Pandemic that began in 2020 sent a lot of decision makers home, making it difficult to reach them on their office phones. To reach these contacts, it was important to have their mobile phone numbers. Because most people were not going into their offices, it was acceptable to call a prospect on their mobile phone. Many people prefer calls to come to their mobile phone, and reaching your client may require you to call their cell phone or text them.
Not only have I made tens of thousands of cold calls, but I also take every cold call from salespeople who call my phone. Taking these calls provides me with a sense of what salespeople are being taught and trained. For the most part, these cold calls are not very effective, as the salesperson spends a lot of time talking about what they sell, and asking to provide a demo. Their approach isn't right for this environment, one where people refuse to waste their time.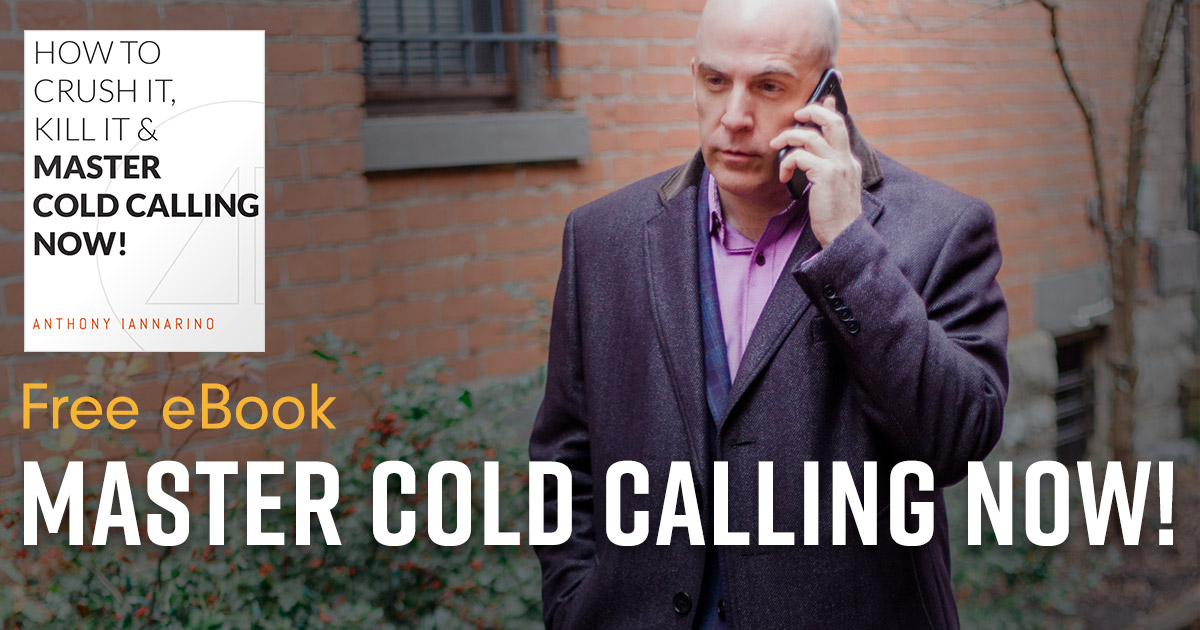 Cold Calling Techniques That Really Work
Table of Contents:


Talking Less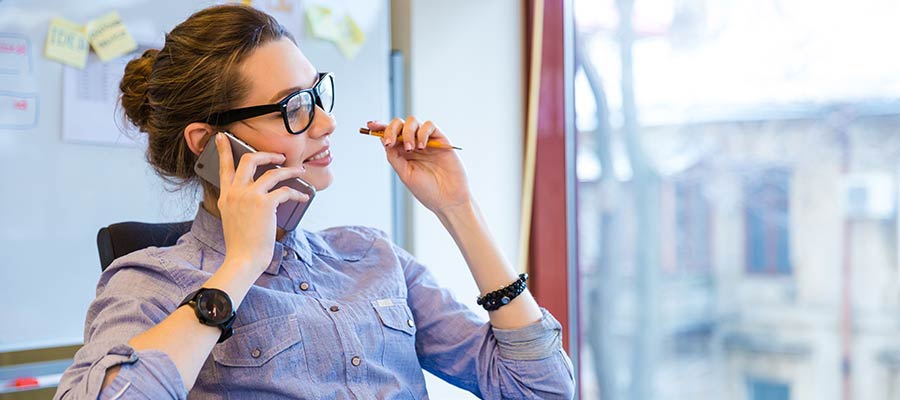 Asking open-ended questions is a good approach if your cold call is designed to start a sales conversation with your prospective client. By asking your contact open-ended questions, you prime them to engage in a conversation. You don't want to ask open-ended questions when you are calling to schedule a meeting with your client, as the more you engage in a conversation, the more likely you are to have your client disqualify you, having heard enough to decide to refuse a meeting.
You've probably heard that top closers speak less than half the time—around 43%. This is one of the statistics that you find on the internet. Because we want to know how to improve our results, we want to believe these statistics are true.
When you see these stats, recognize there is no context provided, and selling SaaS solutions isn't the same as selling something else. It also doesn't tell you how long the salespeople that were part of the study have worked in sales. If you are cold calling to start a conversation, you want your client to talk much more than you do. If you want a meeting, the call is going to be measured in minutes, and you are going to do most of the talking.
RELATED READ: The New Sales Conversation
There isn't anything better than questions for encouraging your contact to speak. But there are different kinds of questions that can cause the contact to speak more, but also provide value for them in the sales conversation. The follow-up question to clarify the response can help the client begin to recognize the need to change.
If you have ever had the person sitting next to you on an airplane start talking to you, you may recognize how much people like to talk, and why they will stay on the phone and answer questions.
Using a Script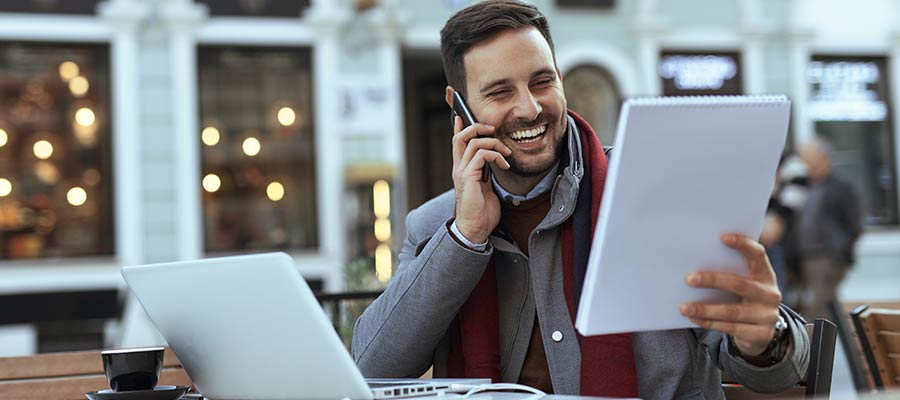 Good sales language is better than poor and weak language. Even if you don't believe you are scripted, I want to assure you that you don't say something completely new on each individual call.
Because you are already using a script, you may as well make it the best and most powerful script possible. You don't have to worry about sounding like you are reading a script because, once you have your talk tracks memorized, you can be fluid in any conversation.
The advantage of a script in sales is that you don't have to fumble around trying to find a way to move the conversation forward. This idea is as powerful for cold calls as it is for the language you use to ask for commitments, overcome objections, and deal with difficult client conversations.
My first cold call ended with my contact asking me to call back when I no longer needed a script. That call caused me to memorize and rehearse a response for the five most common objections, making it much easier to dispatch the objection and book a meeting.
Some part of the memorizing and rehearsing your lines increases your confidence, a variable that will improve your overall results.
Focusing on Immediate Value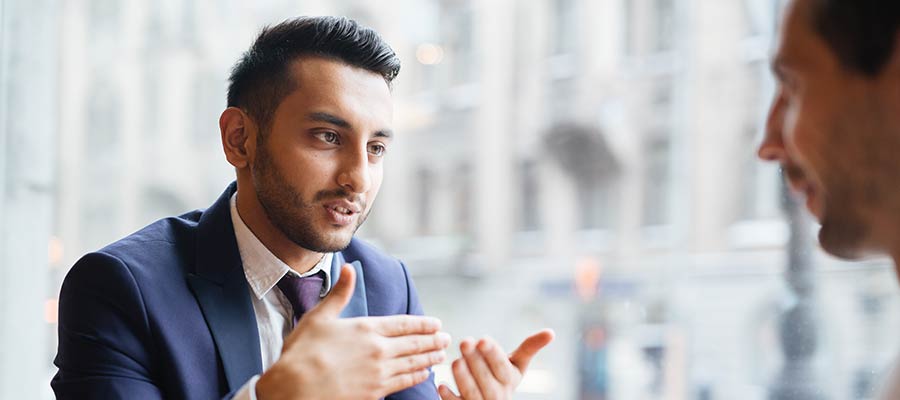 Your prospect doesn't owe you anything—to keep them on the line you need to show them that you're calling for them, not for you. In every conversation with any contact, you are responsible for creating value. When the conversation isn't serving the contact, they will disengage and move on with their day.
You might start a conversation with something like, "We just finished our annual survey, and there are two findings that suggest the changes we have already made with our clients. Can I share with you what we learned, and if this is helpful, we can schedule a meeting."
Decision-makers fear not knowing something that might cause them to have a problem they might have avoided. We want to know what we don't know.
Embracing Your Rejections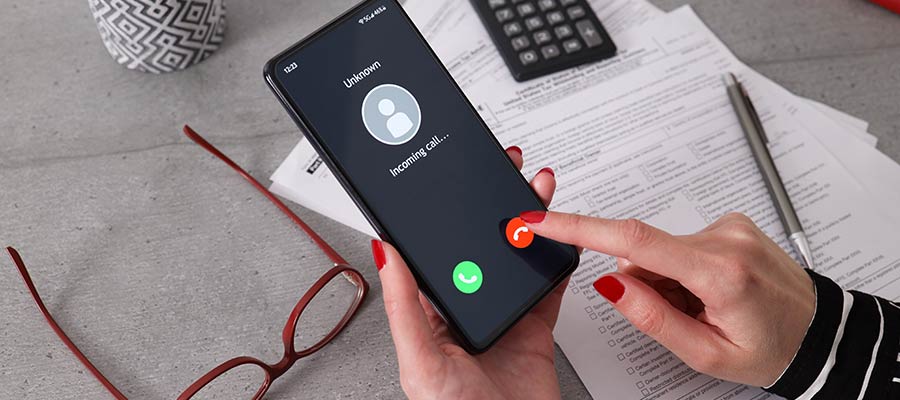 Rejection is a part of cold-calling, don't fear it, embrace it. The most important thing you need to know about rejection is that you are not personally being rejected. Instead, your contact is only rejecting the value proposition for the meeting or the conversation you are trying to start. They don't know you well enough to actually reject you.
Gamify your rejections with your team if needed, find other ways to ride the wave of rejections. The best game is to see who gets the most outrageous or the grouchiest person on the phone.
Over time you will become desensitized. After hearing the word "no" enough times, it holds no power over you. All it really means is that you need to try again later or adjust your approach.
There is plenty of research that shows that you should pursue systemic desensitization.
Providing Social Proof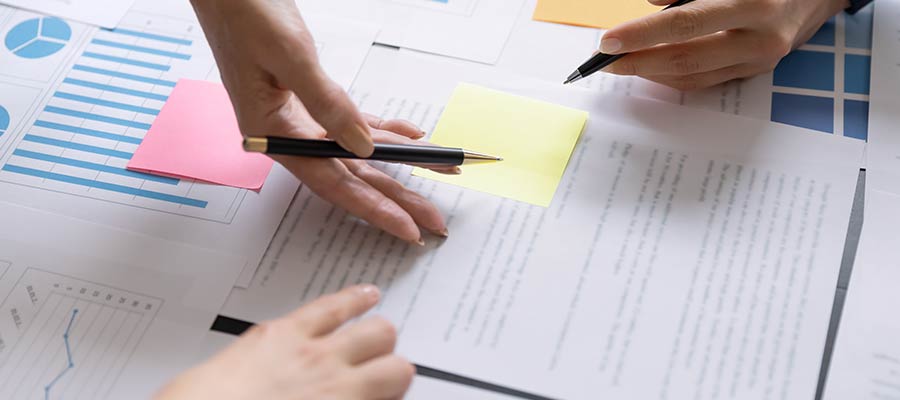 Buyers want to check reviews and testimonials before they make a purchase. Often, they are getting ahead of themselves. The social proof you want to provide early in a conversation is not the proof that answers "why us" or "why our solution?" Instead, you want to share the social proof that answers the question, "why change now?"
How can you share social proof? Your script might be something like, "The increasing cost of borrowing money is causing companies to find efficiencies in their business to maintain their profitability. We see two strategies working now, and one that no longer seems to be effective."
It's not uncommon to be asked for proof that what you do works for your clients, helping your contacts to feel safe about a decision. If the client asks, you should provide them with proof, but you are better off making this part of the "why us" conversation that comes at the end of the conversation.
This works because most clients are not going to make a decision as to who will make the best partner until they believe they have to change.
Leaving an Effective Voicemail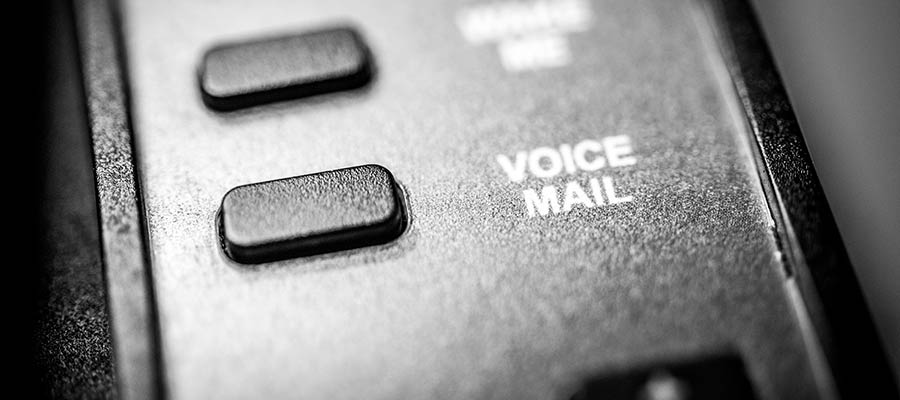 About 80% of B2B sales calls go to voicemail. What's worse, is that many of the contacts you call don't check their voicemail frequently. But when they do, you want to provide them with a message that suggests you know something that they would find valuable. You are leaving a commercial that will make you familiar and increase your chance of acquiring a meeting or starting a conversation.
If you can't leave an effective voicemail, you are setting yourself up for failure on all those calls.
The reason this approach works is that you are not asking the client to call you back. Instead, you are promising to call them back, something wholly within your control. If you are going to keep calling back, your contact will eventually take your call, even if they say no to a meeting.
Closing More Sales with Cold Calling Techniques That Really Work
Cold calling gets a rough rep in sales, but it's been a staple of the sales industry for decades for a reason: It's effective… when done correctly.
These six proven techniques will help you level up your cold calls, leading to more closed sales. Take a few of these techniques out for a test drive and see how much they help you crush your KPIs.
To really maximize the results from your cold calls, you'll want to follow a proven plan for every cold call. That's where our Sales Call Planner comes into play.
The Sales Call Planner can help you plot out incredible, value-packed sales calls that will help you win your dream clients over, time and time again.